CREATIVE NUMEROLOGY explains where you are in your personal journey and can help you move through the constant uncertainties we face on a daily basis. Learn about your Life Path and Family numbers, and be guided by your Weekly, Monthly, and Yearly Numerology Forecasts.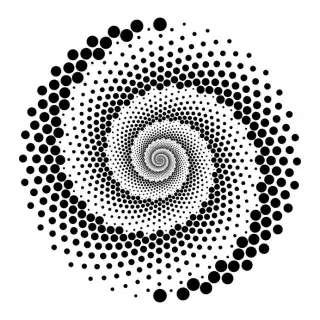 NUMEROLOGY AFFECTS EVERY ASPECT OF OUR LIVES.
Creative Numerology is a regularly updated ad-free site, which can bring much needed insight into your life.
Your WEEKLY numerology reading
Your MONTHLY numerology reading
Your YEARLY numerology reading
Your LIFE PATH number (also known as your Destiny Path) is the most powerful aspect of your personal numerology – the main route you will travel in this lifetime.
The meaning of your FAMILY NAME – Family Numbers can help you better understand your closest relationships, and your inherited energy. 
IN THESE DANGEROUS BUT EVOLUTIONARY TIMES, WE ARE FACE TO FACE WITH WHAT WE MUST EVOLVE FROM. 
IT'S ALL IN THE NUMBERS!
Be sure to read my in-depth ARTICLES which explain how numerology is playing out in the world as we evolve from the masculine 1000s into the feminine 2000s. 
Numbers can help us to see what we are dealing with, individually and collectively. We are feeling our emotions more deeply than ever. It is therefore vital that we learn how to express them without hurting ourselves or each other. Emotion is our feminine energy – our honest response to experience. The transparency of the 2000s is making denial impossible, and is revealing the racism, hate, dishonesty, denial, and cruelty of the old ways – from which we must evolve. 
As we move deeper into the 2000s, (and through the decade of the 2020s), feminine 2 is slowly and painfully bringing BALANCE into what has always been a 'man's world'. This interpretation of Numerology can help you  to use the power of your feminine feelings and instincts, along with your masculine intellect, to survive the dramas and upheavals of this huge millennial shift. 
These are unprecedented times. But while we're growing and finding our way, there is much guidance here on the constantly updated pages of Creative Numerology by Christine DeLorey. (See the full menu bar at the top of the page.) 
CREATIVE NUMEROLOGY – your journey through the cycles of time
Numerology describes the energy you are dealing with at any given time, and the reactions that occur when specific numbers connect. Numbers don't stand still. They move, stream, weave back and forth, interweave, swarm, burst forward, pull back, appear, disappear, multiply, divide, add, subtract, and form both simple and extremely intricate patterns.
Numbers are time. Time facilitates movement, growth, and formation. Time is constant change. Time is potential. Time moves ever-forward. Time is the framework of all evolution. Time is the rhythm of nature. And we are all time travellers!
Join me on
---