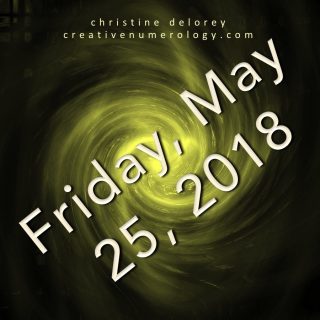 May 25 2018 brings unexpected flashes of light that penetrate the darkness and reveal what's going on behind the scenes or beneath the surface. There is an emphasis on communication, action, reaction, opinion, learning, the opening of the mind and heart, secrets, lies, power, bullying, and the games people play.
YEAR = 2+0+1+8=11
MONTH = May = 5
MAY 2018 = 5+11=16/7
DAY = 25th = 7
DATE = 5+7+11=2+3=5
WEEK = 21 = 3
A change of course and atmosphere begins on Friday, May 25 2018. It seems to reach a preliminary climax on June 2nd or 3rd, but it actually expands for many months. With so much disinformation and sheer hatred being thrown at the population, our hearts, minds, and physical bodies are under enormous stress. When our inborn ability to express ourselves is compromised, we have no Free Will because the Will operates and advances through a balance of emotional and intellectual expression. Outward expression. We all have a voice – and therefore we all have a say in how we live. There is no one on Earth qualified enough to dictate this to us.
There is SO much going on here, including an unavoidable surge of anger and outrage, and the relief that comes when pent up emotions are finally released. Just remember that emotions are not weapons. They are your honest feelings, and in order to turn them into appropriate response and  action, you really do have to feel them as they move through and out of your body.
The development of our emotional power is not about screaming and yelling or being depressed. It's about feeling the impact of a situation strongly enough to want to do something about it – and then BEING part of the solution. We must FEEL what is happening in order to change it.
Free Will is the future. With Free Will, we create our own realities by being who we really are, and learning as we go.  Everyone has a Will (feminine energy). But without peaceful intent, the Will is not free.
PEACE!
---
Daily, Weekly, and Monthly Numerology … get your Creative Numerology Year Book here –     PDF (by email)   OR   PRINTED           KINDLE
---
Who are you?   Why are you here?  Where are you going?  ORDER A PERSONAL READING
---
Join me on FaceBook and Twitter
---