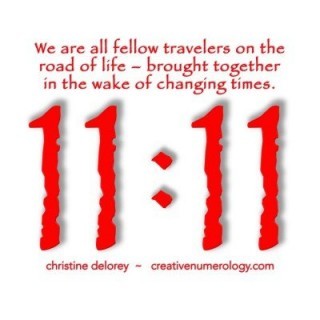 March 15, 2018 brings even more 11/2 energy into this 11 Week/11 Year because the date itself adds up to 2 (3+6+11=2+0=2) . It is also the 74th day of the year, which adds up to 11.
March 15 is also what I call a 'double dose' day which occurs whenever the month and day add up to 9. (3+6=9). This adds intensity to the numbers involved, and puts a lot of 9/11 or 11/9 energy out there – the number of reversal and dramatic emotional response.
9/11 also refers to learning from history, accurate records, and the sequence of events, and how 1 step leads to another. 9 takes us backwards so that we can see what led to present circumstances, while 11 sheds light on the details. 9/11 helps us to 'connect the dots' and form a larger, clearer picture.
9/11 is also the emergency code for the United States, Canada, The Philippines, and parts of Mexico.
These are dramatic, dangerous, and deceptive times. There are things happening today that would seem far-fetched even for the most fast-paced spy novel. Fact is often stranger than fiction.
The 3 energy of March, (boosted by the 3 energy of the 21st century), adds to the drama because 3 is the number of distraction, the stage, the creative arts, acting, entertainment, illusion, words, images, networking, and all forms of communication. 3 is also the number of friends (and enemies); friendship (and animosity). It is essential that we communicate from our hearts and be honest with ourselves and others – and we must also learn to listen.
1 is the father. 2 is the mother. 3 is the child.
And now we have to listen to the children because they are the future, and the future is demanding real, meaningful, and lasting change that benefits all of life. The future is one of happiness rather than constant suffering and misery; friendliness rather than animosity and hate; creativity rather than death and destruction. The future is one of truth rather than deception and denial.
The current emphasis on TEENS is right on time, because the teen numbers (from 13 to 19) are karmic numbers, which denote specific lessons that all of humanity must learn as we evolve to the next level of our journey into Free Will.
Traditionally, the karmic numbers have been confined to 13, 14, 16, and 19. But having studied numerology and metaphysics for 3 decades now, this makes no sense to me. Why just those four numbers? There are seven 'teen' numbers, all of which have distinct karmic lessons attached to them. Karma is not punishment for past transgressions. Karma is the learning of what we have not been able to learn – the inevitable consequence of our actions – the laws of 'cause and effect'. (I will be writing a lot more about the teen numbers this year because, no matter what our age today, we still have to learn whatever we did not learn as teenagers).
It is said that the most formative years in a child's development are from 0 to 8. But surely another formative period occurs from 13 to 19, as the child transitions into an adult.
We are all children of this Earth, and from 2013 to 2019, we are all having developmental experiences as we move through time, from one millennium to another. Just as the teen years are a transition from childhood to adulthood, humanity itself is transitioning in this decade of the 10s – into the next stage of who we have it in us to become.
Instead of criticizing young people for refusing to conform to the norms of previous generations, they need to be respected, encouraged, celebrated, loved, and listened to!
15 teaches us how to find a balance between our responsibilities and our own needs and desires. It reminds us to take care of ourselves – and that others need care and attention, too. This is the lesson of relationship, love, and caring – and being able to love a person one way, and love something else in our lives another way. 15 helps us to broaden our horizons and live more fully. The combination of 3 and 15 (today's date) enables us to stretch ourselves as needed, and because it is such a creative vibration, it helps us to stretch our imaginations, too.
As we continue to move towards the pivotal energy of 2020, our old visions of 'normalcy' will change dramatically. 2020 = DEPTH OF VISION – looking deeper into things – seeing with all our senses, not just our eyes.
But right now, the old world is colliding with the new and is holding on to power with defiant intimidating arrogance. Holding on with all their MIGHT: their armies, institutions, and deliberate dishonesty. Emotion is our honesty. What we feel is our response to experience, and THAT is how the old system has always controlled the population – through our emotions, especially fear, grief, and anger. But our feelings are so strong now – so real and raw – and the 2 energy of the 2000s is so transparent – that we can see through these control techniques, and are in a position to use our emotions to bring constructive change to Earth.
It is a slow process though. 2 is a gentle slow-moving energy, but if you try to push against it or speed it up, it pushes back hard and slows you down even more! 2 is the number of PATIENCE, ATTENTION TO DETAIL, AND RIGHT TIMING.
Remember:  We are ALL fellow travelers on the road of life, brought together in the wake of changing times.
In this 11th Week of this 11 Year, we are learning to absorb the shock of recognizing ourselves as we really are, where we came from, and where we are headed. From 2013 to the end of 2019, we are traveling a deeply karmic period in which the past, present, and future MEET – and this is where enlightenment is gained, and a more profound sense of purpose is discovered.
NOTE: If you are reading this after the day or week in question, there is still SO much to learn from this life-changing energy we're traveling through. These articles represent important aspects of what we must learn between now and 2020.
---
March 15th is the fourth day of this 11/11 week.
Read about the week itself and Monday's phenomenal energy HERE). Read about the energy of March 13th HERE. Read about March 14 HERE. 
---
---
Order your YEAR BOOK or your PERSONAL READING –  HERE
---