Week 33 runs from August 13th to 19th.  33 is the master healer, teacher, entertainer, and communicator. And because it is occurring in an 11 Year, its powers are boosted and magnified.
Week 33 is the 4th week of a 10-week cycle in which all the Week Numbers begin with 3 – the number of people, population, children, joy, friendliness, communication, optimism, sociability, social-media, words, images, hearsay, gossip, appearances, shallowness, the stage, putting on a show, illusion, entertainment, and influencing the masses.
August is the 8th month – the number of POWER itself. And the 8th month of an 11 Year gives us 19 – the karmic number from which we have the most to learn at this point in time.
33 is a great teacher and communicates exactly what we need to know. But it is up to us to pay attention to the details. This may affect your own personal life – or the world itself – (not that there is any difference). Your personal life is part of what's happening in the world. In Week 33, our sense of 'belonging' is being triggered – and tested.
33 is the most balanced form of 6.
6 is the number of both balance – and extremes. This week, as we view things from different angles, and weigh things up in our hearts and minds, we have an opportunity to broaden our perceptions and evolve.
Balance and stability cannot be reached until our electric minds and magnetic feelings align within the biological body. Then, the power of communication reaches new levels, and we see things as they are, unobscured by the lies and misinformation we've been fed, generation after generation.
BALANCE means making adjustments as we go, and in the process, learning what must be regulated in order for the balance to hold. Therefore, 6, the number of JUSTICE and FAIRNESS, is also the number of RULES and LAWS.
Some rules were made to maintain balance, and some were made to enable certain people but restrict others. Without fairness, the balance collapses into the chaos we are now experiencing. History is trying hard to repeat itself, and we cannot allow that to happen. Humanity must find and heal its WILL – our ability to feel.
Balance means arranging things in a way that enables energy to move without obstruction. Balance puts everything in its right place so that life can flow FREELY.
The extremes of life are using the power of communication to confuse and subdue the population. And while we're all distracted by deeply emotional events, they are bending and eliminating the very laws that would hold them accountable.
As a species, we have never known true balance. Humanity has always had an evil streak, a dangerous vibratory mix of irrational fear, greed, jealousy, and a deep stagnant rage – which is held in denial. Eventually, the hate it produces can no longer contain itself, and it bursts out uncontrollably and destroys whatever or whoever it despises.
Because we are evolving emotionally, our denied emotions are coming to the surface. Therefore, the potential this week (and for the next 5 weeks) is highly CREATIVE and highly DESTRUCTIVE at the same time. The CHOICES we make in the present determine the future. CHOICE is a principle aspect of Free Will. So is LOVE.
Week 33 exposes our addiction to entertainment. Our role of 'audience' has become the story, and the story is being engineered to obtain the reaction the system wants. This mind control is achieved by manipulating our emotions. This is why it's SO important to find inner balance between masculine mind and feminine feelings. They have different but equally vital roles. Neither is 'superior' to the other.
1 = Mind = electricity = action.
2 = Emotion = magnetism = knowing.
2 is the number of cooperation, partnership, working together, caring, detail, patience, and deep intuition. As we move further into the magnetic 2 energy of the 2000s, we cannot leave the electrical 1 energy behind because every number is a multiple of 1.
2 is always made of two 1s. There is no other way for 2 to exist – thus the emphasis on the master number 11 – the great connecter through which life regenerates and expands – (1+1=2).
1 + 2 = 3. This represents flow – direction – the basic steps.
Humanity is becoming increasingly aware of how limited we are, and how much we still have to learn. And that's what we are doing – LEARNING – about life, about ourselves and each other, about love and hate, about the ways of the past which keep us limited, and about the planet on which we depend for our physical existence.
"The forces of fascism are massing as Nazi propaganda speaks of making Germany great again…"  ~Louis MacNeice, "Autumn Journal",1939.
The extremes are penetrating the mainstream in the form of nazi-ism, unquenchable greed, unbridled hate, massive political power-games, and denial of reality. This absence of both intelligence and love must never be normalized.
However – the more attention they are given, the deeper they are able to penetrate. So in order to find and maintain balance, we have to be aware of the extremes and use our senses as a gauge. Everything has its place in this world, including the extremes, and those who dwell there. Finding a way to push them back to their right place – the outer edges – is part of what it will take to evolve into a more sustainable – more loving – way of living.
"There is nothing as sure as a closed mind…"  ~from the movie, Dean Spanley
Authoritarian tactics create a breakdown of communication between people. And for as long as we are divided, we are conquered. Without free and open communication, we have no power. 3 is the number of SELF EXPRESSION.
33 teaches us about the power of kindness and unconditional love. It decreases the need to control and manipulate – and helps us to stand up to those who do. We all have personal lessons to learn now about peace, division, reconciliation, forgiveness, and emotional healing.
On the other hand, 33 can also bring out the urge to 'take over', go beyond established law and institutionalize. 33 is the principle energy behind the cruelty of dictatorship, patriarchy, and misogyny. 33 typifies the despot and tyrant.
"…and it's a human need to be told stories. The more we're governed by idiots and have no control over our destinies, the more we need to tell stories to each other about who we are, why we are, where we come from, and what might be possible."   ~ Alan Rickman (21 Feb 1946 – 14 Jan 2016), talking about the power of stories..
The overall message this week is simple: EXPRESS YOURSELF! Each of us has our own point of view – our own personal way of looking at and understanding life. But we have to listen to other views – not just our own. That way, we can better understand how it all fits together.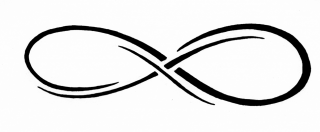 Week 33 in an 11 Year activates the 44 energy. 44 demonstrates the power of hard work and dedication. 44 is the most balanced form of 8. Two squares. True balance. 44 helps us recognize where we are leaning so far in one direction that we cannot see what's happening in other directions. This is the point at which we realize that our sense of perspective is distorted by distractions and false understandings. 44 teaches us that BALANCE is constant adjustment.
 If we do not bring balance and healing into our lives, nothing changes, and we remain trapped in this chaotic karmic loop. Our ideas and passions must be allowed to evolve. We must move beyond our usual cut-off point and WILL them into being with the combined power of our masculine electrical thoughts, and our magnetic feminine feelings.
This is inner alignment; balance;wholeness;free will. And with 11, 22, 33, and 44 all active throughout Week 33, this is a chance to take a serious step towards a goal, and excel in some way. 6 is the number of 'reinvention', which in this age of transparency means BEING yourself. Everyone is showing their true colors these days, even if they are putting on an act.
To coexist peacefully, we must stop judging each other over petty things. First, we must stop judging ourselves. Self-consciousness is the fear of how others see us… the fear of being judged and rejected. But it doesn't matter how others see us. We are who we are, regardless. 3 brings out our self-consciousness and triggers peer-pressure. We have vital lessons to learn about this in Week 33.
"Can you remember who you were, before the world told you who you should be?" ~ Charles Bukowski
We are all participating in this system. No one is above the crowd. We are the crowd. We are fledgling life trying to understand itself. And each 1 of us is an integral piece of physical life.    
But do remember that when 3 is concentrated like this, it is easy to manipulate the masses by creating such mayhem that people consciously look away. 3 is where our addiction to entertainment comes from and is being used to keep us transfixed and distracted.
What we can learn from Week 33 – and the remaining weeks leading up to 2019 are crucially important since 2019 is a 3 Year. (2+0+1+9 = 1+2 = 3).
---
Buy my book, LIFE CYCLES: Your Emotional Journey to Freedom And Happiness, HERE
---
---
CREATIVE NUMEROLOGY YEAR BOOKS – your journey through the cycles of time. Get a whole year of Monthly/Weekly/Daily Forecasts (with all the calculations made for you) in your own CREATIVE NUMEROLOGY YEAR BOOK. Written specifically to help you steer your way through these tense, unpredictable, and  evolutionary times, each book contains inspiring monthly, weekly, and daily readings for your specific yearly cycle. This is a 9-book collectable set. Buy one book – or more – or buy all 9 books and get one free. (Free Book does not apply to Kindle). GET YOUR YEAR BOOK HERE 
---
WANT TO GO DEEPER?
WHO ARE YOU?   WHY ARE YOU HERE?   WHERE ARE YOU GOING?
---