WHERE WE ARE – 2022 – WEEK 31
WEEK 31 is a 4 Week (3+1=4). It runs from Saturday, July 30 to Friday, August 5. WEEK 31 is also the second week of a 10-week cycle in which all the week numbers begin with 3.
31/4 is a result-producing energy – breakthrough energy – which helps us to move through restrictions and barriers. As the world continues to face crisis after crisis, we are moving through a whirlwind of potential in which hard work and persistence pays off.
3 = people, communication, outward expression, outer appearance, creativity, the arts, the platform, the stage, to stage something for the sake of appearance, to 'put on', like a play, a film, a book, storytelling. 3 represents Illusion, and the mind-numbing consequences of deception, rumor, and propaganda. 3 is the number of JOY, but to reach that level of happiness, we have to move through our misery, figure out what we're doing wrong, and stop doing it! 
1 = the individual, the ego, independence, masculine energy, action, speed, competition, winners and losers, selfishness, dominance, and change. 1 is the starting point. 1 is the energy from which we have the most to learn at the present time, especially when it comes to Free Will – and living creatively instead of destructively. The fact remains that WE ARE 1. We are humanity – which should never be confused with the human 'RACE'.  The human race is simply the competitive racist system which we are in the painful process of evolving from.
4 = obstruction, limitation, organization, detail, dedication, persistence, fact not fiction, discovery, and correction. Practical 4 makes us look at ourselves as we really are and helps us to expand our natural skills and qualities. 4 represents our sense of IDENTITY and PURPOSE. 4 pinpoints what is holding us – and each other – back.  4 is symbolized by the square or box, and yes, we are still boxed-in – by viral disease, climate catastrophe, political mayhem, economic instability, disinformation, and the various aspects of our own personal situations. But 4 also gives us the power of DETERMINATION and DEDICATION, which bring their own rewards. When 4 is derived from 31, determination and dedication are rewarded with GROUNDBREAKING PROGRESS. Keep this in mind as we move into AUGUST on MONDAY.
2022 IS A 6 YEAR – the number of responsibility, love, family, community, priority, healing, education, problem solving, justice, fairness, equality, and balance.
AUGUST 2022, IS A 5 MONTH – (8+6=1+4=5), the number of freedom, resourcefulness, courage, change, and above all, learning from past and present experience.
Also on MONDAY, AUGUST 1, your weekly forecast DOUBLES as a daily forecast. This occurs when the month and day add up to 9. (8+1=9). 9 represents endings, dramatic events, deep emotions, increased awareness, global matters, empathy, giving, and compassion.
These DOUBLE DOSE DAYS help us to LET GO in order to MOVE FORWARD. When 9 is derived from 1 and 8, the focus is on power, business, economic, and military matters – and getting the facts straight. 1 = LEADERSHIP. The focus on world leaders and where they are leading us continues, along with our ability to LEAD our own lives. 18/9 shows us that when the self-centered side of 1 and the greedy side of 8 combine, they can push LOVE right out of the equation. But when 1's ego is balanced (self-accepting), and 8 appreciates what it already has, they create a space through which love and abundance can flow freely.
More insight can be gained this week by reading the 1, 2, 3, 4, 5, and 6 forecasts, as well as your own. In fact, there is insight to gain from all of this week's forecasts. And may this be a week when at least some of your efforts and determination produce an encouraging result, or at least a measurable step in the right direction.
Read your Weekly Forecast for WEEK 31.
---
PLEASE SUPPORT THIS WORK
by making a donation – large or small. This will help to

offset the costs of this ad-free site and keep it available to everyone. Thank you somuch
.    
DONATE HERE
---
A POEM FOR THESE TIMES: LET THERE BE PEACE
---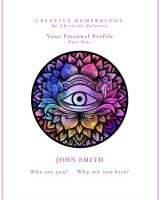 WHO ARE YOU?  WHY ARE YOU HERE?  WHERE ARE YOU GOING?  This profile will help you to understand your purpose for being here at this precarious evolutionary time in the human journey, what you have to work on, and what you have to work with. From  $95.00
---
YOUR CREATIVE NUMEROLOGY YEAR BOOK – your journey through the cycles of time.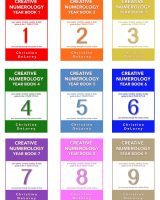 You can get a whole year of Monthly, Weekly, and Daily Forecasts (with all the calculations made for you) in your CREATIVE NUMEROLOGY YEAR BOOK. Written specifically to help you steer your way through these tense, extraordinary, unpredictable, and evolutionary times, each book contains inspiring Monthly, Weekly, and DailyForecasts for your specificYearly cycle. This is a 9-book collectable set. Buy one book – or more – or buy all 9 books and get one free. (Free Book does not apply to Kindle).
---
Buy the classic numerology book: LIFE CYCLES: your emotional journey to freedom and happiness HERE

Available in PAPERBACK or KINDLE…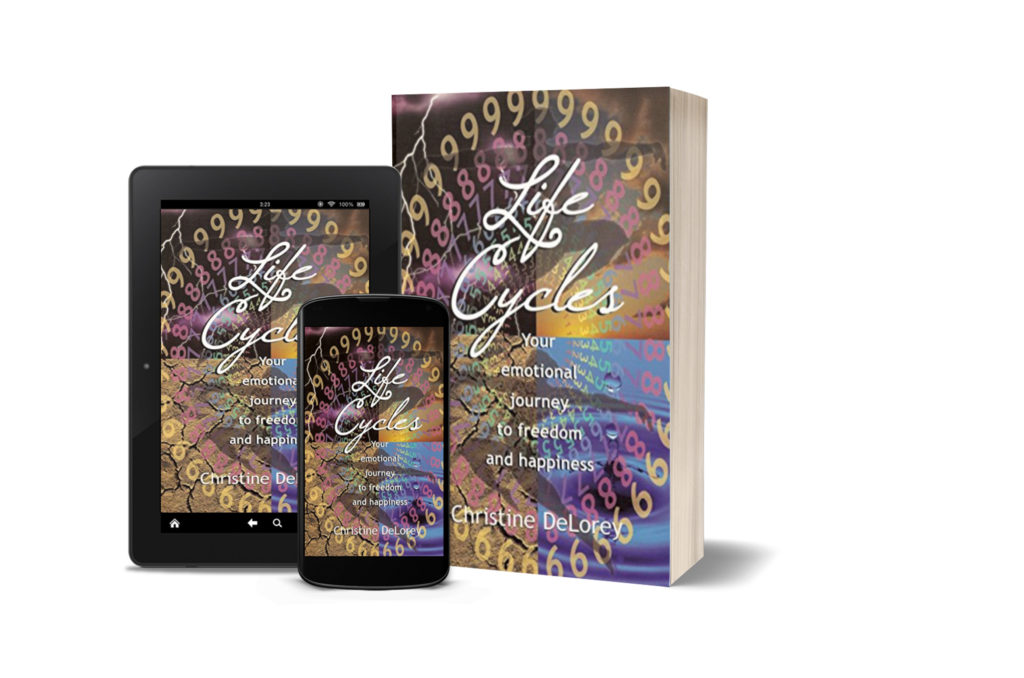 ---
LIFE CYCLES – FRENCH VERSION
LES CYCLES DE LA VIE – Broché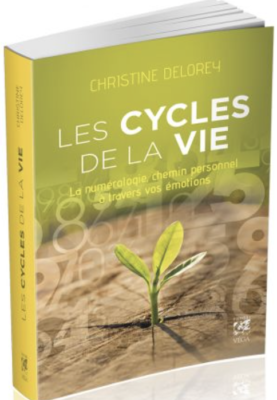 Acheter le livre de numérologie classique : CYCLES DE LA VIE : votre voyage émotionnel vers la liberté et le bonheur – ICI
---
Subscribe to my FREE newsletter for email notifications of all my articles and forecasts. You can unsubscribe at any time. Your information will never be used for any other reason than notifications about this website.