WHERE WE ARE – 2022 – WEEK 33
"A poem cannot stop a bullet. A novel can't defuse a bomb.

 But we are not helpless. We can sing the truth and name the liars".

~Salman Rushdie
WEEK 33 runs from Saturday, August 13 to Friday the 19th. WEEK 33 is the 4th week of a 10-week cycle in which all the Week Numbers begin with 3. The purpose here is to attain a new level of balance, (stability), but first we must get through the inevitable confusion of so much going on, in so many different directions. We all know it's going to be an intense week.
33 is a MASTER NUMBER – a POWER NUMBER – and there is no doubt that a major BALANCE OF POWER is occurring which has the potential to transform the world in an evolutionary way. WEEK 33, with its emphasis on friends and enemies, is likely to produce a vibrational wobble which brings opposites together – to either continue fighting – or find common ground and mutually beneficial solutions.
3+3=6.
6 is problem-solving energy, and 2022 is a 6 YEAR (2+0+2+2=6). 2 represents cooperation and working together.
6 is the number of both BALANCE and EXTREMES. 33 is the most balanced and/or extreme form of 6. When 33/6 is active globally, it can help us restore some sanity (balance) to life on Earth – or produce more chaos (extremes). As life on Earth swings between one extreme and another, upheaval cannot be avoided.
6 REPRESENTS:
FAIRNESS, EQUALITY, AND JUSTICE
TEACHING, HEALTH, AND HEALING
HOME, FAMILY, PETS, AND COMMUNITY
MOTHER EARTH IS OUR HOME
INSTITUTIONS AND TRADITIONS
LOVE, MARRIAGE, AND DUTY
RESPONSIBILITY AND PROBLEM SOLVING
CHARISMA AND ENTERTAINMENT
CRUELTY AND KINDNESS
BALANCE AND EXTREMES
WAR AND PEACE
3 represents the power of PEOPLE and POPULATION. It is the true INTENT in people's hearts that sets our direction as a species. This is why majority count (democracy) must prevail over the absolute power of one person (autocracy). But what passes as democracy now must be transformed into something far more inclusive and balanced. After all, what is balance if not fairness, justice, equality, and honesty?
Triangular 3 is the number of COMMUNICATION.
33/6 = high level multi-angled communications.
33/6 represents the master communicator and/or teacher.
33/6 also represents the charismatic tyrant, bully, and controller.
3 represents CREATIVITY, INVENTION, and OPTIMISM.
Optimism is hope – and in the words of master communicator and civil rights icon, James Baldwin:
"Hope is invented every day."
Remember that desperation can be the mother of invention – and that invention and creativity are basically the same thing.
To communicate is to TRANSMIT. 3 enables patterns to form, which in turn enable things to SPREAD – such as RUMOR, DISINFORMATION, COMMUNICABLE DISEASE, and HATE — but also KNOWLEDGE, TRUTH, INCENTIVE, INSPIRATION, BEAUTY, HAPPINESS, and LOVE.
3 is also the number of SPITE and BLACKMAIL, and both of these elements are likely to arise in WEEK 33.
"It's easier to fool people than to convince them that they have been fooled." ~ Unknown
So, this week, be aware of messages, sent and received, and how easily they take root and expand. Words can both heal and harm, depending on the intent behind them (loving or unloving) and the level of accuracy (truth) on which they are based. The world is full of viruses – and the world of communication is more vulnerable to infection than is often apparent.
Disinformation attacks the masculine mind and the feminine Will, which in turn restricts our physical bodies. Finally, the WILL of the people is standing up against the bully. The feminine energy in us all is rising, so that it can free itself and take its rightful place in life – not to be "better" than masculine energy but to be equal to it.
August 2022 is a karmic 14/5 MONTH in the world (8+6=14/5) which makes us look at our mistakes and gives us the choice of changing direction or habit – or continuing down the same old self-destructive path.
5 is the number of SUDDENNESS and UNEXPECTED DEVELOPMENTS, FREEDOM, EXCITEMENT, ADVENTURE, RESOURCEFULNESS, and CONFIDENCE.
5 also represents the PHYSICAL BODY, FOOD, FASHION, THE "HIGH LIFE", SEX, DRUGS, ADDICTION, RECKLESSNESS, INDIFFERENCE, and ACCIDENTS.
While this is a time to appreciate what makes us happy, it is also a time to recognize the difference between what appears to be "freedom" but is actually an addiction or habit. Keep in mind the nature of 6, as the 5 Month of August leads us to a DOUBLE-6 month in September.
All this is running concurrent with the concentration of 2 energy coming from the year 2022, the decade of the 2020s, and the millennium of the 2000s,
2 REPRESENTS:
OPENNESS AND TRANSPARENCY
FAIRNESS AND EQUALITY
FEMININE ENERGY, CONNECTION, AND RELATIONSHIP
INTUITION, URGE, INSTINCT
COOPERATION, TEAMWORK, AND DETAIL
REACTION, PATIENCE, AND TIMING
DIPLOMACY AND TACT
PERSUASION, NOT FORCE
INSENSITIVITY, OVERSENSITIVITY
GUILE, TRICKERY, AND GUILT TRIPS
Much is being revealed in the transparency of 2. How people react to what happens will have a big impact on the direction we take. The spiraling effect of this week's intense numeric vibrations is likely to feel dizzying because so many momentous things are happening simultaneously. And just when you think things are calming down – kaboom – something else emerges to shatter that illusion.
1 is the nucleus of all the numbers…. therefore, nuclear matters cannot help but surface as we move through the millennial shift between the electrical 1000s and magnetic 2000s. We must experience our most basic realities – our atomic nature – if we are to understand what we're made of – and the extreme danger of nuclear energy in hostile or inept hand.
"People addicted to power and money are terrified of losing their position and becoming merely part of the masses that they hate so much. But they are in deep denial of their fear." ~ High Sparrow, Game of Thrones
1 is the number of EGO, and right now, the most inflated egos are fighting to retain what is most important to them – money, and POWER over others. Without that, they cannot achieve anything. EGOMANIA is such a dangerous illness because it would rather destroy everything than lose anything.
We are evolving from the "I AM" system of the masculine 1000s (which is breaking down) — to the feminine "WE ARE" system (which has yet to form). Just remember that everyone possesses a masculine mind and feminine emotions. And that's where the BALANCE must begin. Everything starts within.
As the first number, 1 naturally leads. But our concept of "leadership" is fatally flawed. Leadership is not a matter of controlling others or being controlled by others, but of learning how to LEAD one's own life – peacefully – among others who are doing the same.
Our war-driven system has led us to the exact situation that we have most dreaded, even if we did not realize we were holding this dread. As we evolve towards FREE WILL, we must understand that FREE WILL is not a matter of doing whatever we want – and to hell with everyone else. That's just selfishness – the very thing we are evolving FROM.
Things can never return to "normal". The old ways were never "normal." They are what led to the present chaos. Everything going on in the outer world is a manifestation of what our inner selves are transmitting – giving deeper meaning to "BE the change you want to see in the world".
ARTWORK ATTRIBUTION: www.123rf.com/profile_carlanichiata
---
PLEASE SUPPORT THIS WORK
by making a donation – large or small. This will help to

offset the costs of this ad-free site and keep it available to everyone. Thank you somuch
.    
DONATE HERE
---
A POEM FOR THESE TIMES: LET THERE BE PEACE
---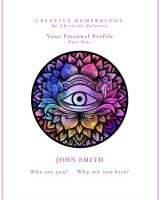 WHO ARE YOU?  WHY ARE YOU HERE?  WHERE ARE YOU GOING?  This profile will help you to understand your purpose for being here at this precarious evolutionary time in the human journey, what you have to work on, and what you have to work with. From  $95.00
---
YOUR CREATIVE NUMEROLOGY YEAR BOOK – your journey through the cycles of time.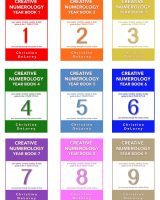 You can get a whole year of Monthly, Weekly, and Daily Forecasts (with all the calculations made for you) in your CREATIVE NUMEROLOGY YEAR BOOK. Written specifically to help you steer your way through these tense, extraordinary, unpredictable, and evolutionary times, each book contains inspiring Monthly, Weekly, and DailyForecasts for your specificYearly cycle. This is a 9-book collectable set. Buy one book – or more – or buy all 9 books and get one free. (Free Book does not apply to Kindle).
---
Buy the classic numerology book: LIFE CYCLES: your emotional journey to freedom and happiness HERE

Available in PAPERBACK or KINDLE…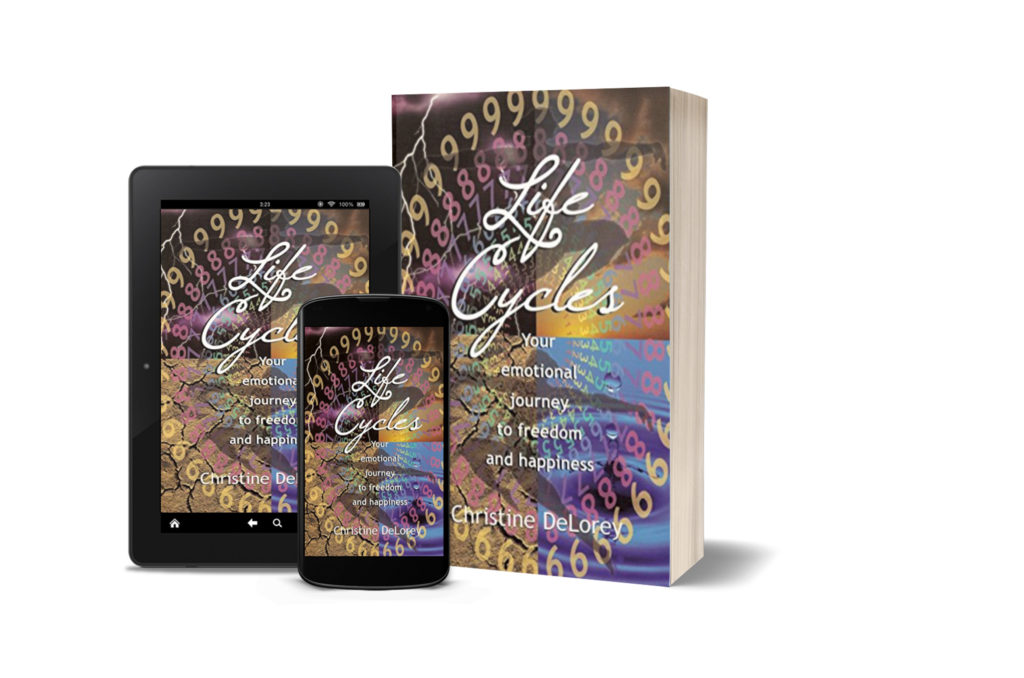 ---
LIFE CYCLES – FRENCH VERSION
LES CYCLES DE LA VIE – Broché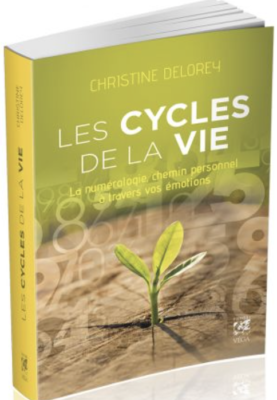 Acheter le livre de numérologie classique : CYCLES DE LA VIE : votre voyage émotionnel vers la liberté et le bonheur – ICI
---
Subscribe to my FREE newsletter for email notifications of all my articles and forecasts. You can unsubscribe at any time. Your information will never be used for any other reason than notifications about this website.