WHERE WE ARE – 2022 – WEEK 34
WEEK 34 RUNS FROM SATURDAY, AUGUST 20 TO FRIDAY, THE 26TH.
We are experiencing a shift in time – a massive change of millennial frequency – as the masculine 1000s are absorbed in the course of time by the feminine 2000s. This has nothing to do with feminine dominance. But it does involve equality – and the BALANCE that is so obviously missing in the world today.
Clearly, some would rather kill or be killed than accept the balance, inclusion, justice, fairness, and eventual peace that the 2 energy brings. It is a dangerous road right now, but an evolutionary one, nonetheless. So, hold on!
The decade of the 2020s is a precarious turning point at which the rich diversity of humanity must choose to evolve by accepting each other as equals.
1 = the individual
1+1 = other individuals
1+1 equals 2
Without this movement, we become stuck in time, and there is no way forward. That is not life. It is death. This also gives deeper meaning to the phrase "choose life", which has nothing to do with abortion – and everything to do with the suppression – and freeing – of humanity's WILL –  feminine energy.
As mentioned in last week's article (Week 33): 1 is the nucleus of all the numbers…. therefore, nuclear matters cannot help but surface as we move through the millennial shift between the electrical 1000s and magnetic 2000s. We must experience our most basic realities – our atomic nature – if we are to understand the extreme danger of nuclear energy in hostile or inept hand.
The 34th week of 2022 is likely to be revealing. 3+4=7, and 7 represents SECRETS and LIES, CONNECTIONS and TIES.
2 is the number of sensitivity and caring, and this concentration of magnetic 2 energy is waking up our deadened feminine senses while this week's 7 energy, the number of the masculine mind, is taking us inwards so that we can experience, personally, the power generated when mind and emotion work together as equals.
When 2 and 7 combine on a global level, what has been denied becomes undeniable, and the truth looms larger than any attempt to cover it up.
What initially feels like a shock is likely to be a reflection of the shocks occurring in the outer world – shocks to the old system of white male supremacy as it continues its fight for its survival. But it cannot survive in the 2000s. Its' time has come – and gone. Nonetheless, these are dangerous times indeed.
2+0+2+2 = 6 (the number of balance and extremes), and when we put all these energies together, we have a numeric cocktail which can help us bring large scale systemic change by taking responsibility for – and changing – our own damaging habits and outdated beliefs. The atmosphere in WEEK 34 is such that a realistic change of mind can lead to a positive change of circumstance (both personally and globally).
Add to this the karmic monthly 14/5 energy coming from AUGUST 2022 (8+6=14=5) and the element of surprise can jolt us into a deeper awareness. 7 is the learning number, and the sudden and unexpected nature of 5 helps us to learn from past and present experience.
WEEK 34 is the 5th week of a 10-week cycle in which all the Week Numbers begin with 3 – which symbolizes the creative (and destructive) power of PEOPLE. 3 also represents COMMUNICATION in all its forms.
4 represents RESTRICTIONS. It also represents BREAKTHROUGH and SUCCESS through HARD WORK and great ATTENTION TO DETAIL.
No matter how this translates in the actual events of WEEK 34, the resulting 7 energy is likely to expand our consciousness considerably, as difficult as the circumstances may be.
MONDAY, AUGUST 22, 2022, is a pivotal date which can help us, individually and collectively, to go beyond our usual limits by ending or concluding something. This can result in constructive breakthrough – or chaos. It all depends on the intent behind the push. The inner nature of this 7 WEEK can increase our ability to sort, arrange, and orchestrate the details, see the bigger picture, and understand more profoundly what we're dealing with and what our options are.
Our sense of timing is all-important here. Not only does the 22nd add to the enormous flow of 2 energy that we're moving through, but August 22, 2022 is also a    3   6   9   DAY, (8+22+6=3+6=9), which triggers not only our sense of continuity and survival – but also our desire to be safe, to be happy, and to thrive.
Be sure to REST when you can. Rest takes various forms, but it always involves a release of tension. Rest enables us to let go of conflict and surrender to peace, albeit temporarily. We must know when to rest and not allow guilt to tell us that we cannot.
Rest enables us to absorb our experiences – and what there is to learn from them.
And from rest… WE WAKE!
BE SURE TO READ YOUR PERSONAL WEEKLY FORECAST FOR WEEK 34
---
PLEASE SUPPORT THIS WORK
by making a donation – large or small. This will help to

offset the costs of this ad-free site and keep it available to everyone. Thank you somuch
.    
DONATE HERE
---
A POEM FOR THESE TIMES: LET THERE BE PEACE
---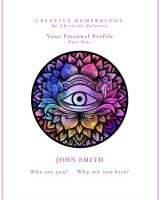 WHO ARE YOU?  WHY ARE YOU HERE?  WHERE ARE YOU GOING?  This profile will help you to understand your purpose for being here at this precarious evolutionary time in the human journey, what you have to work on, and what you have to work with. From  $95.00
---
YOUR CREATIVE NUMEROLOGY YEAR BOOK – your journey through the cycles of time.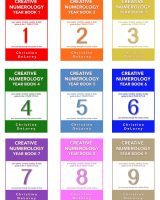 You can get a whole year of Monthly, Weekly, and Daily Forecasts (with all the calculations made for you) in your CREATIVE NUMEROLOGY YEAR BOOK. Written specifically to help you steer your way through these tense, extraordinary, unpredictable, and evolutionary times, each book contains inspiring Monthly, Weekly, and DailyForecasts for your specificYearly cycle. This is a 9-book collectable set. Buy one book – or more – or buy all 9 books and get one free. (Free Book does not apply to Kindle).
---
Buy the classic numerology book: LIFE CYCLES: your emotional journey to freedom and happiness HERE

Available in PAPERBACK or KINDLE…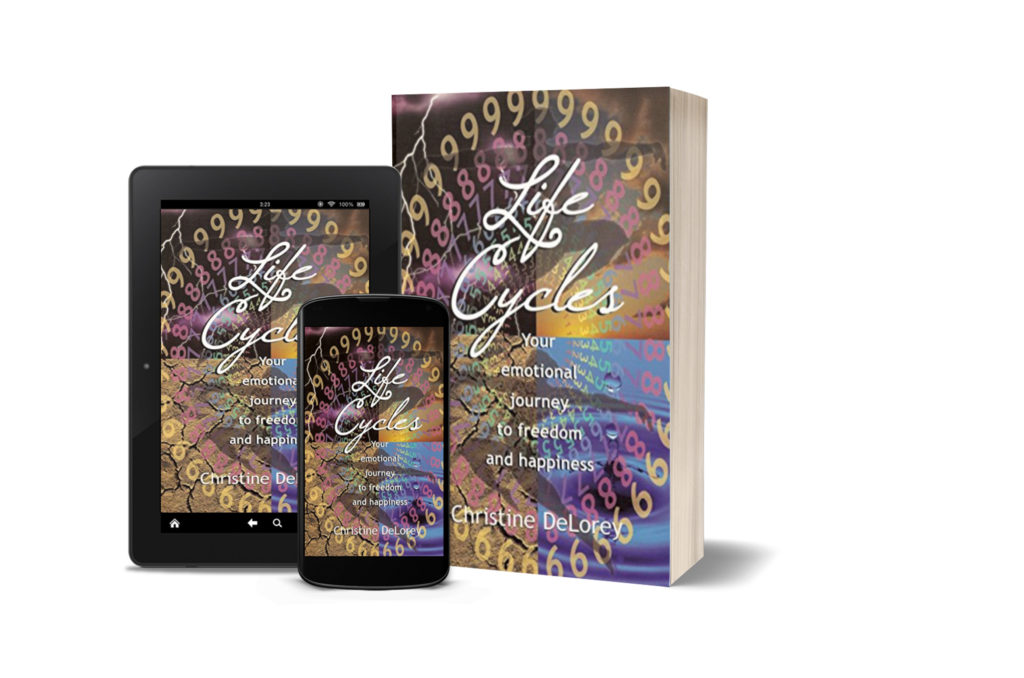 ---
LIFE CYCLES – FRENCH VERSION
LES CYCLES DE LA VIE – Broché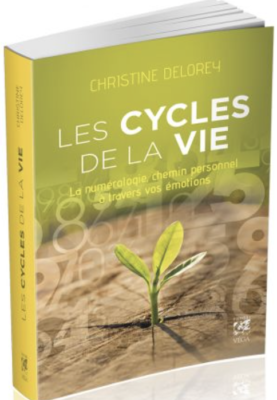 Acheter le livre de numérologie classique : CYCLES DE LA VIE : votre voyage émotionnel vers la liberté et le bonheur – ICI
---
Subscribe to my FREE newsletter for email notifications of all my articles and forecasts. You can unsubscribe at any time. Your information will never be used for any other reason than notifications about this website.