WHERE WE ARE – 2022 – WEEK 35
WEEK 35 RUNS FROM SATURDAY, AUGUST 27 TO FRIDAY, SEPTEMBER 2.
WEEK 35 is an 8 week (3+5=8), and 8 is the number of POWER. Of course, power has many forms, but there are two particular types of power that stand out this week:
THE POWER OF PEOPLE
THE POWER OF COMMUNICATION.
WEEK 35 is the 6th week of a 10-week cycle in which all the week numbers begin with 3 – the number of PEOPLE, POPULATION, COMMUNICATION, and CREATIVITY. 35/8 provides fertile ground in which ideas take flight and seeds take root.
5 is the number of RESOURCEFULNESS, CHANGE, FOOD, SEX, PHYSICAL INDULGENCE, and ADVENTURE.
5 represents FREEDOM – a most precious natural resource which is difficult to define without limiting it in some way.
This week brings a whirlwind of words and images, some intended to inform and inspire, some intended to confuse and deceive, and some which are hypocritical, desperate, and nonsensical.
35/8 generates an inspirational energy that helps us to fulfill goals and get things done. All three numbers, 3, 5, and 8 are imaginative manifesting energies. When they combine, much can be achieved with focus and resolve. And sometimes, much is achieved randomly and unexpectedly. You may find that what you are trying to create suddenly veers off in an unforeseen direction and becomes more valuable than originally estimated, or changes your direction entirely.
3 is the number of continuity, outer appearance, self-expression, and the transmission of information. 3's ability to SPREAD enables us to get our message across more effectively, and perhaps into areas that were previously unreachable.
"To be hopeful in bad times is not foolishly romantic. It is based on the fact that human history is a history not only of cruelty but also of compassion, sacrifice, courage, and kindness." ~Howard Zinn
3 = JOY, which is hard to sustain in such a joyless world – but it is essential to keep happiness alive in unhappy times. So, if you feel happy, let yourself really feel it.
5 = enthusiasm and participation.
8 = appreciation, which increases the value of what you already have. So, if you feel grateful for something or someone, feel it deeply.
3 is also the number of BEAUTY – and despite all the ugliness we are wading through on this evolutionary journey, great beauty exists everywhere, if we will just look for it, and recognize its immeasurable value in life – and appreciate it.
Take your ideas seriously. Optimistic and imaginative 3 can turn necessity into a "brainchild". 3 is the number of the child – the offspring of 1 = father (the masculine mind), 2 = mother (the feminine feelings) – and baby makes 3 (creative output). And that creative mechanism exists in every one of us, regardless of physical gender or whether an actual baby is conceived.
3 is the storyteller that relates the experiences of all the different generations, past and present, joined by 5 who personifies the great diversity of humanity – and life itself.  35 urgently draws our attention to today's YOUNG PEOPLE – and future generations – what kind of world they are inheriting – and their ability to evolve simply by BEING THEIR TRUE SELVES. You know – human BEINGS.
WEEK 35 is an 8 week in the 8th month of the year. 8 represents the power that comes from balance, correct understanding, and confidence – and the great harm and cruelty that come from the other side of 3, 5, and 8:
The other side of 3 is lies and spite.
The other side of 5 is recklessness, negligence, and stupidity.
The other side of 8 is greed and bullying.
And because double-8 is involved, we are also dealing with the abuse of power and behind-the-scenes plotting that occurs when karmic 16/7 is active. (8+8=16/7). It is in the 16/7 energy that we often see the downfall of prominent or dominant people. And sometimes, people just trip over their own feet and fall.
The 5 in 35 represents freedom, sex and gender, indulgence, sudden change, unexpected development, differentness, chaos, enthusiasm, adventure, and resourcefulness.
Our old way of living can never be restored because it belongs in the past. It's basis of racism and misogyny does not allow for evolutionary change. It always results in WAR which kills millions of precious lives – only to clean it all up, start anew, and repeat the same mistakes all over again.
Thursday, September 1 marked the beginning of WORLD WAR 2 – the date in 1939 on which Nazi Germany invaded Poland – 83 years ago. This reminds us that for as long as wars must be 'won' rather than diffused and healed, war will never end.
Friday, September 2 marks the "end" of WORLD WAR 2, in 1945 – 77 years ago. But wars do not end. They merely calm down for a while, until a trigger is pulled, and they erupt all over again. 77 brings us into the karmic version of 5 (7+7=14=5) – the number that forces us to learn from the past so that it doesn't have to be repeated.
Your WEEKLY FORECAST doubles as a daily forecast on SUNDAY, AUGUST 28. This occurs when the month and day add up to 9. (8+2+8=1+8=9). 9 represents endings, completion, deep feelings, expanded awareness, generosity, compassion, and LETTING GO in order to move forward. Circumstances and emotions intensify on these dates. So, be sure to re-read YOUR WEEKLY FORECAST on Sunday.
No matter which year you happen to be in personally, the world is in the 6 Global Year in 2022. (2+0+2+2=6). 6 is the number of BALANCE and EXTREMES. Additional insight can be gained by reading the 6 Forecast as well as your own. The 3, 5, and 8 forecasts are also very powerful this week.
This is all leading up to the 369 energy of Week 36 – in the 9th month of September (a double-6 month). An intense numeric spiral is forming.
"All of our humanity is dependent upon recognizing the humanity in others."  ~Desmond Tutu
As mentioned in previous articles (Week 33 AND 34): 1 is the nucleus of all the numbers…. therefore, nuclear matters cannot help but surface as we move through the millennial shift between the electrical 1000s and magnetic 2000s. We must experience our most basic realities – our atomic nature – if we are to understand the extreme danger of nuclear energy in hostile or inept hands.
---
PLEASE SUPPORT THIS WORK
by making a donation – large or small. This will help to

offset the costs of this ad-free site and keep it available to everyone. Thank you somuch
.    
DONATE HERE
---
A POEM FOR THESE TIMES: LET THERE BE PEACE
---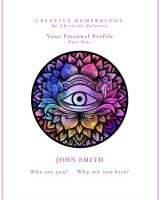 WHO ARE YOU?  WHY ARE YOU HERE?  WHERE ARE YOU GOING?  This profile will help you to understand your purpose for being here at this precarious evolutionary time in the human journey, what you have to work on, and what you have to work with. From  $95.00
---
YOUR CREATIVE NUMEROLOGY YEAR BOOK – your journey through the cycles of time.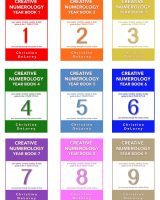 You can get a whole year of Monthly, Weekly, and Daily Forecasts (with all the calculations made for you) in your CREATIVE NUMEROLOGY YEAR BOOK. Written specifically to help you steer your way through these tense, extraordinary, unpredictable, and evolutionary times, each book contains inspiring Monthly, Weekly, and DailyForecasts for your specificYearly cycle. This is a 9-book collectable set. Buy one book – or more – or buy all 9 books and get one free. (Free Book does not apply to Kindle).
---
Buy the classic numerology book: LIFE CYCLES: your emotional journey to freedom and happiness HERE

Available in PAPERBACK or KINDLE…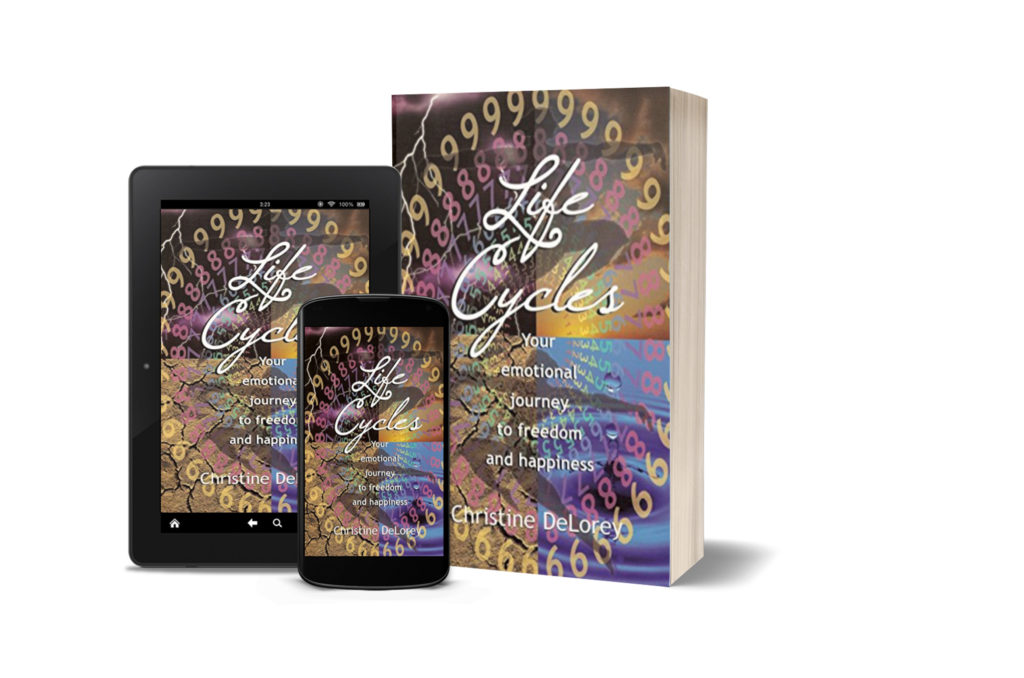 ---
LIFE CYCLES – FRENCH VERSION
LES CYCLES DE LA VIE – Broché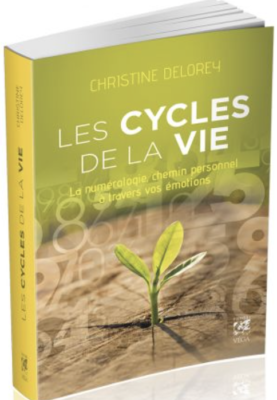 Acheter le livre de numérologie classique : CYCLES DE LA VIE : votre voyage émotionnel vers la liberté et le bonheur – ICI
---
Subscribe to my FREE newsletter for email notifications of all my articles and forecasts. You can unsubscribe at any time. Your information will never be used for any other reason than notifications about this website.