2020 is not to blame for what is happening in the world. 2020 is a time-track which emits the distinct vibration that we are currently moving through. 2020 is 4 energy. Restrictive. Big into detail – and because this 4 Year is made of two 2s, (which gives us the power of PATIENCE with which to look at the details), we are seeing reality more clearly than ever.
4 looks for fault so that it can keep things in order. 4 enables us to organize. 4 provides us with great determination – which needs a meaningful goal to focus on. With hard work and dedication, 4 brings breakthrough and success. Retrospective 2020 was always the right time for humanity's transformation to reach a new level – and finally get underway.
"20/20 Hindsight" means looking not only at the effect that we are currently dealing with, but also, and most importantly, what caused it. To find our way forward, we have to be aware of past mistakes so that we don't repeat them.
4 is the number of correctness and accuracy. Never before has humanity been so consistently and relentlessly bombarded with lies, head-games, heart-games, and all kinds of verbal and visual tricks. The old system is now fighting off persistent 4 which does not let us get away with deliberate distortion of the truth. The old system RUNS on the big lie that it's "us against them". The old system is one BIG competition, a contest, a RACE, the "human race" – the only species that is at war with itself. Our species is NOT the human race. The human race is this self-destructive racist SYSTEM in which we are all trapped. 
How noisy it all is right now as September's 9 energy doubles the intensity of this 4 Year. Add 9 to 4, and you get karmic 13. Add 1 to 3, and you're back to 4.
Karmic 13 means that there are vital lessons to learn from what's happening in 2020 – lessons about Covid-19, systemic racism, justice and balance, economics, the natural world and how we are affecting it, and so much more. Therefore, we need to examine the details carefully, or we could get caught up in the great slew of conspiracy theories that present themselves as truth.
There's big money to be made in capturing the attention of great swaths of the population. And there is no difference between capturing our attention – and capturing our hearts and minds. The conspiracy theory industry thrives on our need to be entertained, and have other people think for us. This prevents us from seeing the actual conspiracies – and atrocities – that are everywhere out there. Propaganda is one of fascism's most valuable tools.
2020 is a switch-point in time that will help us evolve from will-less subjects of this self-destructive system, to purposeful BE-ings determined to free ourselves and each other. We are in the process of freeing our collective and personal Wills. The Will is our feminine energy, magnetism, gravity, emotions, urges, sensations, and instincts. That part of us, the Will, has always been kept tightly under control. So, in a world that unfolds according to the laws of cause and effect, what's happening on Earth now is INEVITABLE. As the Will starts to free itself, the pushback from the old system is more desperate, more forceful, and more senseless.
I'm writing this on the evening of September 18, 2020, which is a 22/4 day in the world, (9+9+4=22/4) accentuated by the two 2s in 2020, which brings a 44 vibration into the numeric mix.
RUTH BADER GINSBERG died on this day. What a truly astonishing woman. To me, she was a beacon of feminine energy, intent on freeing the human Will. The name RUTH adds up to 22 (9+3+2+8=22/4). She was born JOAN RUTH BADER, a name that adds up to 44/8. She fought a good fight. If 2020 is teaching us anything, it's that now is the time to pick up where she and other amazing human beings left off. A collective effort is needed when 22 is active. 2 is the number of partnership, cooperation, and consideration. 22 brings these qualities to global proportions. 2020 is shocking us awake – because we really do need to be awake right now.
---
PLEASE SUPPORT THIS WORK by making a donation – large or small. This will help to offset the costs of this ad-free site and keep it available to everyone. Thank you so much.     DONATE HERE
---
---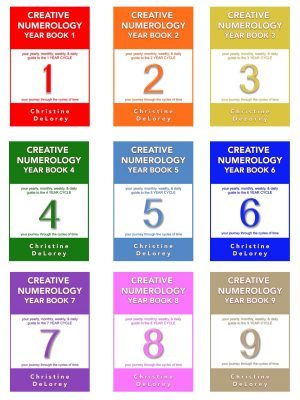 You can get a whole year of Monthly/Weekly/Daily Forecasts (with all the calculations made for you) in your own CREATIVE NUMEROLOGY YEAR BOOK. Written specifically to help you steer your way through these tense, extraordinary, unpredictable, and  evolutionary times, each book contains inspiring daily, weekly and monthly forecasts for your specific yearly cycle. This is a 9-book collectable set. Buy one book – or more – or buy all 9 books and get one free. (Free Book does not apply to Kindle). These books also make the most excellent gifts which will be used and appreciated for the entire year ahead … Printed version of the Year Books not available at this time. Please order PDF or KINDLE.    BUY YOUR YEAR BOOK HERE

---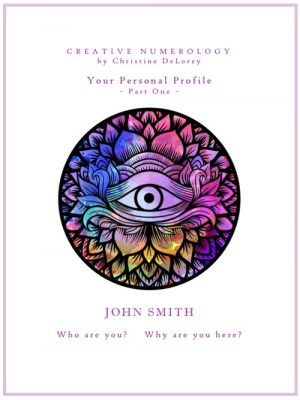 WHO ARE YOU?  WHY ARE YOU HERE?  WHERE ARE YOU GOING?  This profile will help you to understand your purpose for being here at this precarious evolutionary time in the human journey, what you have to work on, and what you have to work with.  From  $95.00
Printed version not available at this time. PLEASE ORDER PDF.
---

Buy my book, LIFE CYCLES: your emotional journey to freedom and happiness, HERE
---
Buy LIFE CYCLES – FRENCH VERSION HERE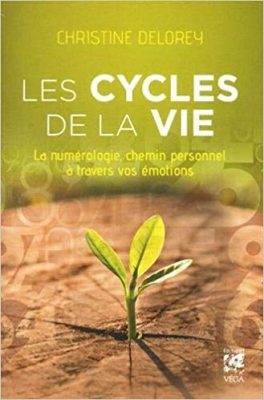 ---