WEEK 33 RUNS FROM SUNDAY, AUGUST 13 TO SATURDAY THE 19TH.
WEEK 33 is the 4th week of a 10-week cycle in which all the Week Numbers begin with 3. This powerful double-3 vibration can help us attain new levels of inner stability, despite the confusion of so much going on simultaneously. 33 always provides insight and solutions if we are awake and aware enough to notice them. 
33 focuses on the power of COMMUNICATION. It's emphasis on friends and enemies can bring opposites together – to either continue fighting, or to work together to solve serious mutual problems. This includes the undeniable environmental catastrophes that are sweeping the planet. 33 is the most balanced form of 6.
6 is the number of HOME, FAMILY, WELLBEING, and RESPONSIBILITY. Mother Earth is our home, and we are all part of the human family.
WEEK 33 is a 6 WEEK in a 6 MONTH. 
August = 8
2+0+2+3=7
8+7=1+5=6
So, not only do we have DOUBLE-3 energy here, but also DOUBLE-6.
6 ALSO REPRESENTS:
FAIRNESS, EQUALITY, JUSTICE, EDUCATION, INSTITUTIONS, HEALTH, HEALING, PROBLEM SOLVING, LOVE, MARRIAGE, DUTY, ACCOUNTABILITY, and COMMUNITY. 6 also represents WAR, PEACE, EXTREMES, and BALANCE.
3 REPRESENTS:
COMMUNICATION, CREATIVITY, OPTIMISM, SHALLOWNESS and DEPTH. 3 represents the power of PEOPLE and POPULATION, and it is the INTENT in people's hearts that sets our direction as a species. This is why we must fight to preserve democracy and prevent the absolute power of one person (autocracy). However, what passes as democracy now, must be transformed into something far more robust, inclusive, and balanced.
Balance IS fairness, justice, equality, and honesty.
WHEN 3 AND 6 COMBINE, new levels of dedication and resolve emerge. And what is most apparent in these violent tempestuous times is that achieving and maintaining such a balance IS THE PRINCIPAL PURPOSE OF GOVERNMENT.
The power of people can bring about such a change, and there are many people out there right now, all over the world, who are devoted to making such balance a reality.
We cannot allow 3's essential optimism to drift away. Optimism is hope – and in the words of master communicator and civil rights icon, James Baldwin: "Hope is invented every day"
In WEEK 33, be aware of messages, sent and received, and how easily they take root and expand. Words can both heal and harm, depending on the level of accuracy on which they are based. Disinformation attacks the feminine Will, and restricts our minds. The WILL – the feminine energy in us all – is rising to free herself and take her rightful place – not to overpower masculine energy – but to work with it.
It is the WILL that enables us to hold ourselves together. FREE WILL gives us OPENNESS, HONESTY, and SPONTANEITY. But until the Will reaches its correct position – equal to the MIND – we cannot know the true role of the Will – or the Mind – because neither are working at their full capacity.
But first, we must remove the misunderstandings that the old system imprinted on us regarding our effectiveness as human beings. We are so much more than we think.
The fact that un-evolving masculine energy believes it is superior to the feminine emotions, is reflected in the current upsurge of toxic masculinity, and the continued war on women, girls, and anyone it believes is inferior or "unnatural". Yes, the masculine energy within us all is evolving too, but it is a slow process. It is the mind that produces stubbornness, not the emotions.
Outer peace cannot become a reality until we ACCEPT that we are electromagnetic beings, and that our electrical masculine energy, and our magnetic feminine energy  both have vital but different roles to play, regardless of gender or culture.
All this is running concurrent with the concentration of 2 energy coming from the year 2023, the decade of the 2020s, and the millennium of the 2000s.
2 REPRESENTS:
OPENNESS and TRANSPARENCY
FAIRNESS and EQUALITY
FEMININE ENERGY
CONNECTION and RELATIONSHIP
INTUITION, INSTINCT, REACTION, PATIENCE, TIMING
COOPERATION,  DETAIL, DIPLOMACY, and TACT
INSENSITIVITY, OVERSENSITIVITY
GUILE, TRICKERY, and GUILT TRIPS
How people react to events and circumstances has a major impact on the direction we take. The strain on our emotions has been unrelenting. Just when we think things may be calming down – KABOOM! – something else emerges to shatter the illusion. WE are experiencing  the GREAT DIVIDE – the past fighting off the future – right here in the present.
It is 1's role to lead by generating light and illuminating the various pathways and options. 1 is the number of leadership, but not control. Masculine 1 opens the way for feminine 2, and the process of balance begins by LETTING HER IN.
1 teaches us that our DECISIONS and CHOICES set our course. There are times when things 'just happen', and we feel that we have no choice at all. But, in many cases, despite how limited we are, there are still options which we cannot see because of our limited expectations of ourselves.
"People addicted to power and money are terrified of losing their position and becoming merely part of the masses that they hate so much. But they are in deep denial of their fear." ~High Sparrow, Game of Thrones
1 is the number of SELF – the number of EGO. And right now, the most inflated egos on Earth are fighting to grab or retain what is most important to them – MONEY – and POWER OVER OTHERS. Without that, they cannot achieve anything. EGOMANIA is such a dangerous illness because it would rather destroy everything than lose or share anything. Their end game appears to be "winner takes all".
The old ego-driven system has led us to the exact situation that we have most dreaded, even if we did not realize we were holding this dread. As we evolve towards FREE WILL, we must understand that this is not a matter of doing anything we want without regard for others. That is SELFISHNESS – the very thing we must evolve from.
We are evolving from the "I AM" system of the masculine 1000s — to the balance of the masculine AND feminine "WE ARE" system (which is in the process of forming). It is important to understand that everyone has a masculine mind and feminine emotions.
As the first number, 1 naturally leads. But our concept of leadership is flawed. Leadership is not a matter of controlling others or being controlled, but of learning to LEAD one's own life – peacefully – among others who are doing the same.
What's happening on Earth right now is part of an unavoidable balancing process. Circumstances are likely to swing from one extreme to another until they find a point of stability. Compassion for others is VITAL in these volatile times – and the recognition of "there but for the grace of God, go I." 
However, sometimes, what seems like a big problem forces us out of an old or adverse situation, and into the kind of action we've been putting off, or didn't even realize we needed to take. Sensitive 2 puts things in PERSPECTIVE.
When we obsess, focus too narrowly, or lean too far in any direction, we are unaware of what's happening in other directions, and we lose touch with reality. This week's balancing vibrations can help us recognize just how out of balance we have become (or perhaps always were), so that we can make some vital adjustments.
The energy of WEEK 33 can shake us out of our denials, (we all have them), and help us to see reality more clearly. Only by knowing what we're dealing with can we start to create conditions from which something better can emerge.
We know that life can never return to "normal" – because the old ways were never "normal." They are what led to the present chaos. All the madness, destruction, ignorance, racism, death, and hate, going on in the outer world are manifestations of what our un-evolved inner selves are transmitting – giving deeper meaning to Gandhi's "You must BE the change you want to see in the world". 
 To heal the world, we must heal ourselves, a major part of which requires us to LET GO of the past and focus on creating a future that is worth living.
By holding on to the past, we cannot see what is relevant in the present. And for the new to begin, the old must end. For the old to end, we have to LET GO of it. We can only let it go, by allowing those old unexpressed feelings to finally express themselves out of the body, until there is nothing left to express other than acceptance, love, and where necessary, forgiveness. This level of emotional healing enables us to transform ourselves and evolve into the unique human BEINGS we are meant to be. Your healing process is about YOU, no one else.
When buried memories arise, you can shrug them off and push them back down again, never quite grasping the intelligence they contain. Or you can treat your memories with patience and healing intent – as you communicate with yourself on inner levels you have never reached before. As you heal old pent-up emotions, the more clearly you will see your future potential.
And always remember that there is NEVER a need to harm yourself, or anyone else, in this healing process. In fact, WEEK 33 is an ideal time to confirm your own sanity, goodness, and capability, amid all the insanity, hate, and incompetence out there.
---
BE SURE TO READ YOUR WEEKLY FORECAST FOR WEEK 33 AND YOUR MONTHLY FORECAST FOR AUGUST, 2023.
---
---
PLEASE SUPPORT THIS WORK
by making a donation – large or small. This will help to

offset the costs of this ad-free site and keep it available to everyone. Thank you so
much
.    

 
DONATE HERE
---
---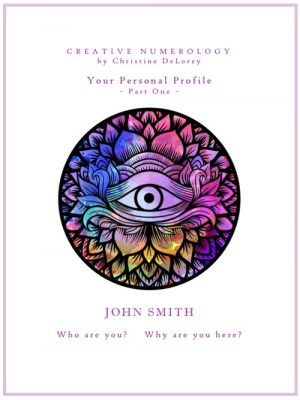 WHO ARE YOU?  WHY ARE YOU HERE?  WHERE ARE YOU GOING?  This profile will help you to understand your purpose for being here at this precarious evolutionary time in the human journey, what you have to work on, and what you have to work with.  From  $95.00
---

You can get a whole year of Monthly/Weekly/Daily Forecasts (with all the calculations made for you) in your own CREATIVE NUMEROLOGY YEAR BOOK. Written specifically to help you steer your way through these tense, extraordinary, unpredictable, and  evolutionary times, each book contains inspiring monthly, weekly, and daily readings for your specific yearly cycle.
This is a 9-book collectable set. Buy one book – or more – or buy all 9 books and get one free.(Free Book does not apply to Kindle). These books make the most excellent gifts which will be used and appreciated for the entire year ahead … 
PDF (instant download)  $11
KINDLE $9.99
---
Buy my book, LIFE CYCLES: your emotional journey to freedom and happiness, HERE

---
Buy LIFE CYCLES – FRENCH VERSION HERE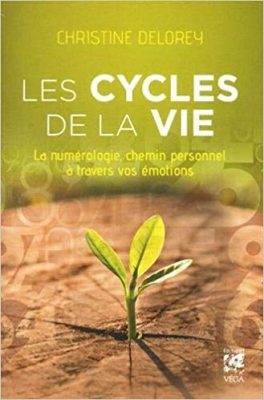 ---
read your latest MONTHLY NUMEROLOGY
read your latest WEEKLY NUMEROLOGY
---
Buy my BOOKS – or order your PERSONAL READING  HERE
---
Join me on
---