We are moving through a segment of time that is different to anything we have experienced before. Multiple historic events are converging in the millennium of the 2000s – and the decade of the 20s. We thought 2020 was behind us, but it's not that simple.
We are still in 2020, but this year, we're calling it twenty-twenty-1. Next year will be twenty-twenty-2, and so on, until the end of twenty-twenty-9. We are in a 10-year cycle in which we must grasp the concept of "20/20 hindsight" – which means seeing what we could not see before. It means learning from experience. Learning as we go. 2021 is a 5 Year, (2+0+2+1=5). The principal theme of 5 is to learn from both mistakes and successes. The goal is to see life as it really is.
This is a year in which to focus on our repeated experiences – and the programming that comes from that. When something is repeated enough, it becomes normalized, habitual, and imprinted on our psyche as unavoidable. This conditioning is how the system captures large chunks of the human WILL. We tell ourselves, "that's life"  but this imprinted rut insists that nothing can change, which prevents us from expanding our experience of life. 5 represents both EXPERIENCE and CHANGE.
The 5 Global Year is a time to recognize and dismantle our ingrained patterns so that our personal history does not merely repeat itself. The instability of 5 can affect our perception and perspective, to the extent that we cannot be sure of what we are seeing, hearing, or sensing. We cannot be sure because we tend to shut down our sensory system whenever we see or hear something that feels unpleasant, or something we don't understand.
Our personal patterns always reflect the same points of view which we cannot look beyond. This means that we cannot learn anything new. The circumstances of 2021 will make us look beyond what has always been, so that a  more sustainable and loving way of life can form.  5 is the main point of balance in the numeric spectrum. All roads lead to – and from – 5.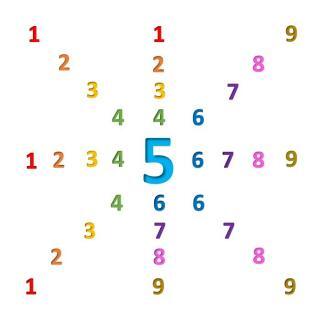 On the 6th day of 2021, the Capitol Building in Washington DC was violently attacked by those who are desperate to keep the old ways of the 1000s – the ways of white supremacy and male dominance – firmly in place. It was not an uprising – it was a push-back – back to the past. This is 2021, and men and women everywhere are evolving beyond those old concepts.
January 6 = 1+6=7. And 7 is the learning number. The number of introspection and analysis. 7 takes us within – to find the cause of a problem and arrange a way out of it. 7 is also the number of conspiracy theory, secrets, lies, plotting and planning to outdo others. 7 exposes wrongdoing in a way that brings downfall and disgrace.
The USA – and the UK – are in the 7 National Year in 2021.
The 1st month of a 5 Year = 6, and 6 is the number of EXTREMES. 6 is also the number of balance. In the instability of this 5 Year, we may find ourselves teetering between one extreme and another for some time to come, but knowing this in advance can help us deal more effectively with such situations as they arise.
Both 1 and 5 represent CHANGE. 1 teaches us that one step leads to another – and another – and for every step we take, there is a reaction. The raw aggression that occurred on January 6 is the result of generations of "steps" all reaching critical mass simultaneously. THIS is why it's so important to understand the laws of karma – the laws of cause-and-effect.
Despite the rigors and the heartbreaking death toll of 2020, the first year of the 20s also marked a shift in consciousness when it came to the power of women, especially black and brown women, and the racism on which the old dying system is based. And now we are in the 2nd year of the 20s.
"Intelligence is the ability to adapt to change." Stephen Hawking
As I have often written, the human "race" is not our species. The human "race" is the system in which our species (humanity) is trapped. A race is a contest to be the best, to win, to be first, to BE #1. This constant state of contest, one-upmanship, and the need to 'trump' each other, manifests on a larger scale as never-ending WAR.
For as long as we think of ourselves as the human 'race', racism is unavoidable. Yes, 2020 was a terrible year in many respects, but it also enabled the white population, especially after the horrific televised murder of George Floyd, to finally understand the terms "white privilege" and "Black Lives Matter". Tremendous insight was gained from that, which spread, world-wide. It finally sank in that the atrocities of racism have been going on forever, and must end.
2020 was the beginning of a new reality in which feminine 2 will bring true equality, fairness, justice, and balance into this cruel and primitive "man's world". It will not be an easy transition. After all, we are experiencing the end of the world – as we know it.
As we move further into the equality that comes from 2, there are likely to be many attempts to drag us back to the past. It could take the entire decade for the fringe to evolve – and much of it never will. There will always be EXTREMES. Everything has its furthest point.
Just as we cannot move safely into the 2 energy until we learn the lessons of 1, we cannot fix our problems until we understand the full extent of what we are dealing with, and how it began. 2 is the number of DETAIL, and it is the details of a situation that create the bigger picture.
Similarly, we cannot heal until we recognize just how sick we are.  Not just from Covid-19, which from a metaphysical perspective is a symptom of a more deeply rooted cause – the race itself – the class system, which classifies us according to how useful or desirable the system judges us to be.  No one is immune to this. We are all labelled, one way or another.
The principal technique of this judgmental male-driven system is DIVIDE AND CONQUER, the consequences of which have manifested in the most violent way – not just in the USA, but everywhere. We are all experiencing the divisions, gaps, and misunderstandings that separate us as a species. Suppressed feelings, many of which are extremely dangerous, are being drawn to the surface. Unbridled rage is not acting from intelligence. Rage shuts reason down.
2021 is about CHOICE. We can avert total disaster by making the right choices, which means being AWARE and not merely influenced by what others tell us, by not being "glued" to our electronic devices and the tentacles of social media. Our connection to technology is overriding our connection to the natural world. But we cannot exist in physical form without feminine energy – Mother Nature herself.
Both FaceBook and Twitter are in a 2 Year in 2021, so that should be interesting.
The destructiveness of the conspiracy theory industry is becoming more exposed as we move further into the transparency of the 2000s. But oh, what damage it has done! Vital details are concealed, truth is twisted and engineered to suit the desired narrative. Emotions are "whipped up" so that they express themselves on cue, rather than naturally.
We are evolving emotionally. When electrical masculine 1 aligns with magnetic feminine 2, we have INNER BALANCE, which manifests as peace in the outer world. Every feeling that was ever held back will have to move OUT of us if we are to heal and evolve. This is why issues of freedom, slavery, oppression, poverty, domination, hate, terror, cruelty, war, and today's "by-hook-or-by-crook" approach to business and politics, are such major issues of these times.
Our emotions are our truth tellers. But it is hard to know what to express when the facts are twisted to suit someone else's agenda or beliefs. What we call public opinion is often the result of carefully crafted corporate and political efforts to manipulate the public heart. The 'war for hearts and minds' is a war ON hearts and minds, for the purpose of brainwashing and gaining compliance.
We are in the process of freeing our individual and collective WILL. Covid-19 is metaphysically connected to the WILL: for instance, a 'nasal drip' indicates emotions that want to leave the body but cannot find their way out.  A hacking cough is a sign of emotions stuck in the lungs, literally trying to hack their way out. Emotions are fluid. They leave our bodies through the respiratory system – mucus through our mouths and noses, and the shedding of tears through our eyes.
However, hate is NOT an emotion. Hate is a disease OF the emotions. The absence of love. Ill feelings. The spread of hate throughout the globe is a pandemic in itself, which only love can heal.
Surviving these tumultuous times will give us enormous resilience and the courage to open our imaginations. How we change this world will be the direct result of our intent and our resolve to make things better. There is no going back to the way things were. What we eventually create out of the current mess must be healed of racism, sexism, and all prejudices. Healed of greed and the urge to do harm.
We are being pushed and pulled in all directions, but these ongoing jolts and stretches of uncertainty are helping us to evolve, emotionally and mentally. People are feeling everything more deeply every day, and the vibrations coming from our feelings release us from denial and open our minds.
The harm that denial does is highly visible. It is everywhere. As we recognize our own denials and stop denying, reality falls into view and the truth reveals itself. We see that many people in positions of great power are sick and demented. The insanity of the old system has pushed its way to the top, and we are now face to face with the dangers of that reality.
2 = timing. 2 = transparency. 2 = behind-the-scenes activity. 2 reveals the hidden details. 2 exposes the underlying truth. 2 connects it all together. And 2 activates our feelings as we come face to face with the truth.
I am writing this on January 16th. The presidential inauguration in the USA occurs on the 20th. And from the 20th to the 29th, like an echo of the decade of the 20s, we have 10 days in which every day is a 20 day – the 21st, 22nd, 23rd etc. And then, we enter the 28 days of February – month #2.
The first two months of 2021 contain an extraordinary concentration of 2 energy. The 1000s are over and 2 is the principle number of our times. The 2020s are indeed uncharted territory – which cannot be charted until we realize and accept that this is where we are. 
~ TO BE CONTINUED ~
---
PLEASE SUPPORT THIS WORK
by making a donation – large or small. This will help to

offset the costs of this ad-free site and keep it available to everyone. Thank you so
much
.    

 
DONATE HERE
---

You can get a whole year of Monthly/Weekly/Daily Forecasts (with all the calculations made for you) in your own CREATIVE NUMEROLOGY YEAR BOOK. Written specifically to help you steer your way through these tense, extraordinary, unpredictable, and  evolutionary times, each book contains inspiring monthly, weekly, and daily readings for your specific yearly cycle.
This is a 9-book collectable set. Buy one book – or more – or buy all 9 books and get one free.(Free Book does not apply to Kindle). These books make the most excellent gifts which will be used and appreciated for the entire year ahead … 
PDF (instant download)  $11
KINDLE $9.99
---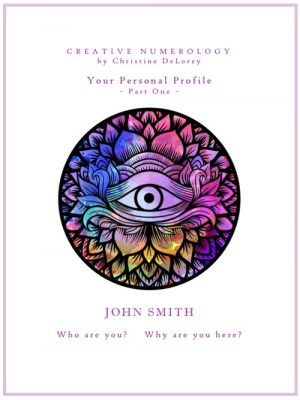 WHO ARE YOU?  WHY ARE YOU HERE?  WHERE ARE YOU GOING?  This profile will help you to understand your purpose for being here at this precarious evolutionary time in the human journey, what you have to work on, and what you have to work with.  From  $95.00
---
Buy my book, LIFE CYCLES: your emotional journey to freedom and happiness, HERE

---
Buy LIFE CYCLES – FRENCH VERSION HERE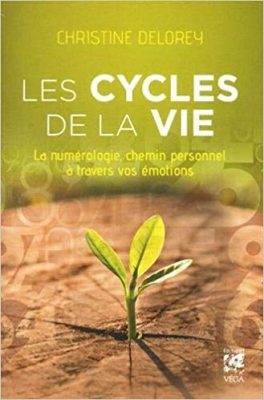 ---
read your latest MONTHLY NUMEROLOGY
read your latest WEEKLY NUMEROLOGY
---
Buy my BOOKS – or order your PERSONAL READING  HERE
---
Join me on FaceBook and Twitter
---