I started writing this in the 9th week of 2021, (Feb 26 to Mar 4), but this focus on 9 is not just about one week. It is about the ongoing effect that 9 – the number of ENDINGS and RENEWAL – is constantly playing in our lives. Not only are we experiencing the end of an entire millennial cycle, and the beginning of a new one, but there is also the fact that 9 contains all the other numbers combined. (1+2+3+4+5+6+7+8+9=4+5=9).  
3 is the square root of 9 (3×3=9). And 3 is extremely prominent now in the 3rd month of the year. 3 is the number of COMMUNICATION, WORDS, IMAGES, SYMBOLS, THE ARTS, THE STAGE, THE WORLD STAGE, POPULARITY, POPULATION, SOCIAL MATTERS, OUTER APPEARANCE, LAUGHTER, HAPPINESS, and OPTIMISM.
Optimism is hope, and we cannot survive without that. It is often said that "hope is the last thing to go, so hold on to it." But we have to be realistic, too. True optimism is not a matter of thinking, "oh don't worry, it will all work itself out in the end", and then leave the burden of working things out to other people. We all have a part to play – and most of it goes no further than the decisions we make in our own everyday lives.
Evolution is not an automatic spiritual conveyer-belt which requires no effort on our part. It is the result of our ability to face the harshest aspects of whatever our reality happens to be, to honestly feel how it makes us feel, to empathize, learn, adjust, LET GO of the past, and BE the change we desire.
3 enables things to spread, such as hope, happiness, illness, lies, rumor, gossip, anger, and yes, LOVE. Be aware of how all of those things "spread" – and the forces behind them.
March 2021 (3+5) is an 8 Month – the number of POWER ON THE MATERIAL PLANE – the number of VALUE and WORTH. Economic, governmental, and military matters are likely to be in the spotlight, but whatever our personal situation happens to be, this is a time to evaluate what we ourselves are investing our time, energy, and money into – and what we are getting in return. It is a time to understand the nature of what we are supporting. It is also a time to LET GO of harmful habits, which we may not at first realize are harmful.
The MATERIAL PLANE is actually MOTHER EARTH. Everything we have of a material nature comes from her. Absolutely everything! MATERIALITY is GREED, which is a form of hate. And greed has ravaged this living, breathing, thinking, and loving planet to the most shameful and alarming degree. But she will bounce back in the 2000s because 2 is feminine energy – mother energy.
The 3 5 8 vibrations of March 2021 have highly creative potential, since all three of those numbers result in manifestation. So, let your mind open – and imagine new possibilities. 8 is the number of PERSONAL POWER – your personal ability to make things happen.
8 also represents the POWER that comes from accurate understanding. This means recognizing and LETTING GO of preconceived ideas and dogma so that the mind can open and learn new things. Our task is to LET GO of the past so that we can create a future that is not just a repeat of the past. 9 is the number of LETTING GO.
The dictionary definition of misogyny is "hatred of, aversion to, or prejudice against women". And misogyny is on display – all over the world. That is to be expected as the masculine 1000s give way to the feminine 2000s. But this "man's world" is not going to change into a "woman's world". That would not bring the balance we need so desperately. But a partnership of masculine electricity and feminine magnetism (mind and emotion) will create a world in which the worth of a man and a woman are equal, without either having to become more like the other. A world in which a female child is valued the same as a male child. A world in which our understanding of gender expands beyond the primitive confines of male at one end and female at the other. A world in which the value of all others is recognized and embraced. A world of EQUALITY among the sheer beauty and richness of life's DIVERSITY.
This expands to the primitive idea of white supremacy, too. 1 represents SELF. 2 represents OTHERS. The human "race" is not our species. The human race is the combative and unprincipled system that we're trapped in, and out of which we must evolve. Life is not a race. Life is not a contest.
Not only are we in the new millennium of the 2000s, but also the new decade of the 2020s – a 10-year cycle in which life will force us to look to the past to understand how the present was formed, bringing fresh meaning to the term "20-20 hindsight".
But it is 9 that enables us to look back and release ourselves from whatever is keeping us trapped. 9 takes us backwards in order to move forward. And 2, the number of PATIENCE, slows everything down until the correct understanding comes.
Time is the rhythm of nature. Time is the framework that makes evolution possible in the first place. Take your time. This is a complicated journey we're on. A mystifying but fragile blend of creation and evolution – a partnership of Yin and Yang – and we are only taking our FIRST STEP – from "I AM" (1) to "WE ARE (2)".
Conditions on Earth are enabling us to BE who we really are. The old system dictated our identity by labeling and classifying. That is what a class system does. But much of what we experience in the decade of the 2020s (2+0+2+0=4) is a matter of recognizing – for ourselves – who we really are – and then BEING that person. 4 enhances our sense of IDENTITY.
We can clearly see the extent of the selfishness and cruelty that humanity reached in the 1000s. 1 is the first number and is therefore the number of leadership. As our understanding of 1 evolves, a different kind of leadership is emerging which does not seek to control, but rather enables us to lead our own lives. Humanity is freeing its feminine energy – its WILL. This is what our current evolution is all about.
The purpose of government is to help facilitate and maintain this balance. And what is balance if not equality, justice, fairness, and stability? But because humanity has never experienced this level of existence before, it is difficult for many to LET GO of the old imbalanced ways. They want to get "back to normal" which cannot happen in these times of change. It is time to LET GO of the past and change the way we live. 9 enables us to LET GO – in order to move forward.
Meanwhile, in the 8 energy of March 2021, the powers of banking, government, the military, industry, religion, royalty, and other forceful influences, are all vying for position as their structures are buffeted around in this evolutionary whirlwind. While they fight amongst themselves, it is the people and planet that suffer.
Looking ahead, APRIL 2021 (4+5) is a 9 month in the world, and it would seem that some kind of crescendo is likely to occur. 45/9 is a dramatic energy in which the endings involved are life-changing and final. Whatever ends with 45, really does END. In this instance, 4 signifies the end of a particular road – a dead-end – and 5 suggests something new and unfamiliar. But if we try to stay on the old road that is leading nowhere, we create a dangerous standstill. Life is energy, and energy must move. FRIDAY, APRIL 9TH looks like a day of movement in the world since it is the 99th day of the year. The date itself = 9, too: 4+9+5=1+8=9.
It is easy to believe that life on Earth suddenly got turned up-side down in the past few years, but in reality, it was always up-side down, trickle-down, keeping the down-trodden down (and out). We are feeling the enormous pressure and confusion of turning ourselves the right way up. This is new and unfamiliar territory. But being on a new road doesn't mean that it can't lead to something wonderful.
2021 is a 5 Year – the number of adventure and excitement, and above all, learning from our experiences. It is a time to recognize our mistakes and bad habits, and stop repeating them. 5 is the number of CHOICE, CHANGE, and FREEDOM.
Things that we always took for granted are changing, and there is no shame in not having immediate answers. The moment we realize that we got something wrong, we automatically gain wisdom. The mind expands. Awareness increases. Then, a way forward becomes visible, the old ways lose their grip, confusion turns to clarity, and there is new light on the path.
Emotional 9 is the number of endings, from which new beginnings emerge. 9 generates new life out of the old. 9 is what allows life to continue. 9 enables us to FEEL alive. Life goes on, thanks to 9.
After 9 comes 10 – which brings us back to 1 where we begin again, on a more experienced and wiser level.
The world is full of existential problems – but for every problem, there is a solution that does not entail killing, destroying, and making things worse. We need the WILL to make this happen, and the willingness to open our imaginations. We are all going through something. We are all going through changes. That's what evolution is. There is a much more fulfilling and happier way to exist – and co-exist – if only we could imagine it with ALL our senses, and not just the mind.
As Einstein so brilliantly observed, "Imagination is more important than knowledge. Knowledge is limited, whereas imagination encircles the world, stimulating progress, giving birth to evolution."
---
PLEASE SUPPORT THIS WORK
by making a donation – large or small. This will help to

offset the costs of this ad-free site and keep it available to everyone. Thank you so
much
.    

 
DONATE HERE
---
---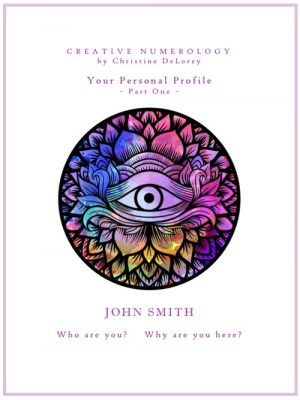 WHO ARE YOU?  WHY ARE YOU HERE?  WHERE ARE YOU GOING?  This profile will help you to understand your purpose for being here at this precarious evolutionary time in the human journey, what you have to work on, and what you have to work with.  From  $95.00
---

You can get a whole year of Monthly/Weekly/Daily Forecasts (with all the calculations made for you) in your own CREATIVE NUMEROLOGY YEAR BOOK. Written specifically to help you steer your way through these tense, extraordinary, unpredictable, and  evolutionary times, each book contains inspiring monthly, weekly, and daily readings for your specific yearly cycle.
This is a 9-book collectable set. Buy one book – or more – or buy all 9 books and get one free.(Free Book does not apply to Kindle). These books make the most excellent gifts which will be used and appreciated for the entire year ahead … 
PDF (instant download)  $11
KINDLE $9.99
---
Buy my book, LIFE CYCLES: your emotional journey to freedom and happiness, HERE

---
Buy LIFE CYCLES – FRENCH VERSION HERE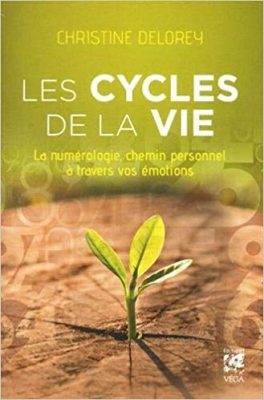 ---
read your latest MONTHLY NUMEROLOGY
read your latest WEEKLY NUMEROLOGY
---
Buy my BOOKS – or order your PERSONAL READING  HERE
---
Join me on FaceBook and Twitter
---