9/11 is the CODE OF REVERSAL. It turns things around. And one of the prominent numbers that came out of the brutal murder of George Floyd is 9.29 – the exact length of time – 9 minutes and 29 seconds – that a depraved white police officer cut off his air supply by kneeling on his neck, every horrifying moment of which was caught on film. In numerology, 9.29 converts to 911. (2+9=11). 
In the height of the Covid pandemic, this moved people, all over the world, emotionally, intellectually, and physically, in the most profound evolutionary way. The protests were massive and inconsolable. A reversal of the status quo had begun on the date of George Floyd's death: May 25, 2020.
 911 is the emergency code for the United States. And the emergency in this case is white supremacy, the systemic inequity and violence towards people of color, and the disease of hatred that keeps it all in place. But on April 20, 2021, the USA turned a sinister corner in its history – especially its policing history – and arrived in the stark reality of present-time. The past just got pushed a little further into its right place – behind us – but there is still a long way to go.
The letters in the name George Floyd convert to 11. His life, and his death, are creating a monumental CHANGE OF DIRECTION, a much-needed reversal on the road to equality and a more balanced, loving, and caring existence on Earth. 2021 is a 5 Year, (2+0+2+1=5) which means that April 2021 is a 9 month (4+5=9). 9 represents THE END OF AN ERA.
April 20, 2021 adds up to 11. (4+2+5=11). 11 provides the metaphysical bridge between the millennium of the masculine war-torn 1000s and the balance that the feminine 2000s is bringing. (1+1=2).
 1 = the individual, 11 = multiple individuals, and 2 connects us all as a species. 2 is the number of connection, partnership, equality, patience, detail, and new depths of understanding.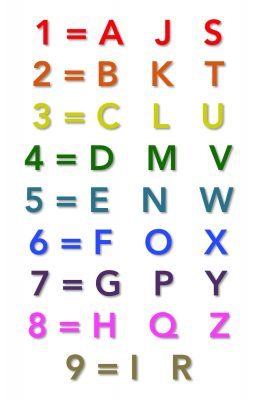 His murder occurred on May 25, 2020 (5+7+4=1+6=7) – a karmic 16/7 day in the world. And April 20, 2021, (the day on which the murderer was found guilty on all three counts) occurred in Calendar Week 16. The letters in George Floyd's last words, "I CAN'T BREATHE", which he cried out multiple times as his life was being stolen from him, also convert to 16. In its basest form, 16/7 represents the abuse of power.
George Floyd was in a 1 Personal Year in 2020. 1 brings CHANGE, PROGRESS, and NEW BEGINNINGS. All this occurred in the city of MINNEAPOLIS, and when you convert those letters into numbers, you get the master number 55 (49555176391).  55 gives us 10 – and 10 gives us 1. And when 1 is derived from 55, many ideas and situations are simply "before their time". But in this case, we have an idea and a situation whose time is long overdue and is finally here!  There's no going back from this enormous evolutionary step.
May in a 1 Year is a 6 month – and 6 is the number of JUSTICE. It reminds us of the countless others whose murders were not filmed, or they were filmed but the officers involved got away with it. It reminds us that we are not the human RACE. The system is the human "race". WE are humanity. The reality of "no justice, no peace" is a major lesson for us all.
To better understand what is happening under the surface this week, read the notes about WEEK 16, in this week's forecasts. And don't forget to read your own personal forecast too.
---
PLEASE SUPPORT THIS WORK
by making a donation – large or small. This will help to

offset the costs of this ad-free site and keep it available to everyone. Thank you so
much
.    

 
DONATE HERE
---
Be sure to join my mailing list for e-mail notices of new articles and forecasts.
---