WEEK 22 runs from Wednesday, May 27th to Tuesday, June 2nd. 2 is the number of CONNECTION. And look at how all the 2s are connecting this week.
WEEK 22 is the 3rd week in a 10-week cycle in which all the Week Numbers begin with 2.
WEEK 22 connects with the two 2s in 2020.
2020 connects with the millennium of the 2000s…
…and the decade of the 20s.
MAY 2020 is a 9 MONTH in the world (5+4=9), and 9 represents ENDINGS, COMPLETION, DRAMA, EMOTIONAL RESPONSE, and LETTING GO in order to move forward.  What needs to end is coming to the surface so it can move back into the past, where it belongs. But for as long as we cling to the past while time moves forward, all we will get is this deadly standstill.
However, all those 2s are reminding us that we are not in the male-driven 1000s anymore, and that feminine 2 will bring life into balance – despite the massive effort to drag us back to the past. This week, we cannot see too far ahead, and our movement is limited, which can help us discover HOW what is happening came about. Everything happening now is the result of what happened – or didn't happen – in the past.
Add that 9 to 2 and you have 11, which produces yet another 2.
Put 9 and 11 together, not only do you have 20, but you also have the USA's emergency code.
22 is the sum of two 11s, or 11:11.
Humanity is in the midst of a much-needed reality check – and the unprecedented chaos gripping the world could become even more chaotic as we move into June's 6 energy later this week.
Both the United States and Britain, whose national situations seem to mirror each other so much of the time, are both in a 6 National Year in 2020, and a 2 NATIONAL MONTH in May. Russia and China are also in a 6 National Year.  6 represents domestic issues, home, family, responsibility, institutions, education, health, problem solving, balance and extremes, the need to control, and patriarchy.
Donald Trump is in a 6 PERSONAL YEAR / 2 MONTH in May, and despite so much feminine 2 energy in his chart, he exhibits the exact opposite of 2's evolutionary traits. Lies and denial are his principle tools. He is cruel. His ego is manic. And now, after initially playing down the severity of the virus, over 100,000 Americans have died in the space of four months. WEEK 22 is likely to be a crucial time for him. He was born on the 22/4 Life Path which dedicates itself to helping others in need – unless it is in unloving and incompetent hands. 22 is the Master Builder – or – the master destroyer. Literally anything can occur this week – and as he himself would say, "we'll see what happens."
2 = CONNECTION – literally being able to put 1 and 1 together. This is how 2 is formed. We must build the road ahead as we go, by connecting one thing to another. Where there are adverse reactions, different approaches will be needed. This will advance our understanding of cause and effect, and chemistry, and HOW to peacefully co-exist with each other – and with the planet that gives us everything we need.
Of course, not everyone wants to move in this peaceful direction and would rather get back to how it was, which is impossible. Everything changes in the course of time. And a change of millennia is a drastic change indeed. If we refuse to go with this natural flow, we cannot survive Mother Earth's re-balancing that will occur with or without the participation of humans.
The two 2s in WEEK 22 connect to the two 2s in 2020, creating a 44/8 vibration throughout this 7-day cycle.  8 represents POWER in the material, political, financial, and industrial/military world, and the fact that it is derived from four 2s suggests that its effect on the masses will be profound.
44 is extremely practical, which not only helps us to recognize and retain pertinent information, but also organize the facts in a way that paints a more accurate picture. This is a mind-expanding week. 4 = effort and determination. This week, there are two prominent 4's at our disposal, reminding us that WE have the power to save ourselves if only we could see our problems in terms of cause and effect – instead of random occurrences.
When 44 is active, the accuracy of the details is vital to obtain a realistic multi-layered picture of reality.  44 examines the root of a problem, rather than just the outer symptoms, and teaches us that problems are bound to recur if we do not know what created them.
4 is also the number of obstruction, barriers, and opposition. When a hidden reality is about to be exposed, a barrage of denial is released to prevent the truth from reaching consciousness. And right now, denial is the biggest problem we face, to the extent that our survival depends on our 'snapping out of it' and facing life as it really is.
44 cannot tolerate denial. So, this week, recognizing our own denials – our inability to face the facts – is necessary for our individual and collective evolution. But denial is slippery by nature. It's hard to pin denial down because it denies its own existence. Denial denies it is denying. Denial is difficult to confront, and yet that is what we must do. Denial is at the root of the famous "big lie" theory put out by Joseph Goebbels and Adolf Hitler in the 1930s: "Always accuse the other side of that of which you are guilty." AND, "If you repeat a lie often enough, people will believe it."  We can expect to see a lot of denial this week.
Everything on Earth is CONNECTED. To attack nature is to attack ourselves since we are part of nature and not separate from it. Until we start connecting what is happening to humanity to what is being done by humanity, we will remain stuck in this self-imposed box which we cannot survive.
It is a box so steeped in racism that we even call ourselves the human RACE.  We are not meant to be 'racing'. We are meant to be free spirits. Competition is the nature of 1 – and the fight to BE #1.
1 is also the number of CHANGE, and the racial divide is about to shift drastically. 2 does not compete. 2 cooperates. 2 brings caring, equality, partnership, common sense, justice, and BALANCE into life.
BREATH IS LIFE
And now, in the morbid light of yet another black American man being choked to death by a white Minneapolis police officer, let's not forget that justice is fairness, fairness is balance, and balance is peace. This is simple physics.  NO JUSTICE, NO PEACE!
In 2014, Eric Garner's last words were "I can't breathe" as a NYPD officer named Daniel Pantaleo, choked him to death. Six years later, on May 26, 2020, George Floyd, begged for his life as he told a Minneapolis police officer who was kneeling on his neck and openly murdering him, "I cannot breathe".
At a time when the whole world can't breathe, it becomes even more obvious that these are all CONNECTIONS to what humanity is doing to itself!
The burning of the AMAZON RAIN FOREST – the destruction of mother Earth's LUNGS – continues unmentioned by the media, while Jeff Bezos became the world's richest man by taking the name AMAZON to sell the very 'stuff' that is choking the natural world to death. 
And then there was white woman Amy Cooper calling the police on Christian Cooper, a black man, in Central Park, NY, on the pretext that he was threatening her, and knowing that such a call could result in his death. Which connects to another great injustice of the past – the Central Park 5, against whom Donald Trump actually placed a full-page ad in the New York Times demanding the death penalty for these innocent young men (boys at the time) among countless other black men, women, and children – who have been terrorized and murdered – just for being black.
This murderous racist system is starting to break – and I can only pray that it does not get worse before it gets better. This state terrorism is enabled by the false sense of superiority that we call "white privilege" which comes from the nonsensical notion of "white supremacy". The system must be dismantled and replaced by unbiased protective justice. To create a balance in which all human beings can prosper and be safe is the principle purpose of government.
However, if you cannot embrace the words "BLACK LIVES MATTER" on their own merit, how can you say "all lives matter" with any sincerity?  I cannot know what it is to be black, but I know that what's being done to my black brothers and sisters needs everyone with a heart to offer sustained empathy, support, and as many platforms, spotlights, and mentions as possible. We are not the human RACE. We are human BEINGS whose true nature is to BE and LET BE.
It's important to understand that this is not just about racism in the USA. The entire world-wide system is run on the same racial principles. Police brutality is everywhere. But are we becoming desensitized to the word 'brutality' since it is used so much without consequence? Perhaps the term 'police savagery' would make a deeper point.
It is lack of FEELING that enables people to kill and harm others so easily.
22 gives us the power to build something great and monumental which improves conditions for the many, not just the few. But when great feats are undertaken for personal glory (inflated ego), all we will have is chaos. And so, we have to learn how to attain INNER alignment between those 2 equal parts of us – mind and emotion. And because our emotions have always been subdued by the mind, people everywhere are now feeling on a much more profound level.
2 is showing us, in many different ways, how powerful feminine energy is.  We may find that WEEK 22 shows us the stunning difference between a "strongman" and a strong woman – or an emotionally balanced man and a feelingless woman. Yes, these are complicated times.
1 is the SELF. The EGO. 1's unevolved nature is combative and territorial. But 1 is also the energy of ideas, action, invention, and electricity.
2 is the magnetic behind-the-scenes energy that takes care of the all-important details, connects it all together, and makes it all work – without which 1 cannot function successfully. But unevolved 1 barely acknowledges 2 and takes credit for 2's efforts. 2 is indispensable.
Unevolved 2 does not know its own value, or that it is the offspring of 1 that has split itself in two. This miraculous evolutionary growth is the reason 11 is such is sacred number, especially right now, as humanity continues down this evolutionary path on which everything appears to be upside-down. But this is not the way things on Earth have suddenly become. This is the way things have always been. And we're just realizing it.
When the world changed from the 1000s to the 2000s, we did not change with it. We are on a completely new wavelength now, and the terror and suffering going on all over the planet, the horror of it – and the sheer absurdity of it – is the result of our inability to change with the times. We did not slow down when 1999 brought us into the 2000s. We accelerated instead.
In these terrifying days of Covid-19, economic insecurity, environmental devastation, political mayhem, and racism, one of the biggest problems we face is being unable to admit where we went wrong. This is reflected plainly on the world stage by lack of intelligence, outright denial, and no accountability. If we cannot accept our mistakes and mis-steps, we cannot learn anything new.
There is a strong connection between COVID-19 – and the century we are evolving from – the 1900s, which is the main timeframe of the industrial age. Karmic 19/1 contains everything we need to learn in order to move out of this deadly imbalance and into some semblance of sustainable life. There is much to learn from the year 1919. Many of the events taking place today, especially in matters of banking, racism, and war, are connected to what happened in 1919 (which was a 2 Year in the world). This included the signing of the 19th Amendment in the U.S. on June 4, (101 years ago next week) regarding a woman's right to vote. There were also deadly race riots (uprisings) in Chicago and Omaha. There was the 1918/19 Flu pandemic, the capturing of Jerusalem by British Forces which led to the creation of Israel in 1948 (a 22/4Year), and the ongoing colonization of the Indian, African, and Australian continents (and more) by Britain.
22 is the most balanced form of 4 – and 4 is such a practical number – the number of PRIORITIES, OBLIGATIONS, and DETERMINATION, while realistic 2 gives us DETAIL and PERSPECTIVE. That's where we are right now – moving through powerful vibrations in which seriousness is essential. Solutions for the present and future may be very different to the solutions that 'appeared' to work in the past.
What if there is no cure or vaccine for Covid-19? What if the remedy is not drug-related at all? What if the only way to cure this virus is to change the human behavior that caused it.? This includes the way we treat animals, vegetation, the oceans and waterways, the air, and all the other natural wonders that Mother Nature gives freely, but over which we fight and kill each other. War is always about resources. That's the way of the old system.
We are dealing with a contagion that spreads from animal to human – and there is little difference between the cruelty of the Wuhan wet markets and the cruelty of factory farming and slaughterhouses around the world.
Experimenting on animals is not science. Cruelty is science in reverse. Strong animal rights are necessary not only because human rights are gauged on the way we treat animals, but also for the sake of rendering cruelty unacceptable. Sometimes the answer to what ails us is not always pharmaceutical or surgical. Very often, it is a matter of reversing the damage by changing the way we live.
Keep your masculine mind open this week so that it has more awareness of your feminine feelings. Masculine and feminine must learn to work together, within the body, in perfect balance, in agreement, in LOVE. The emotions cannot "rule" any more than the mind can rule, if we are to find balance (peace) in the outer world. It's about equality, not ruling.
This week's 9/22 combination involves global matters, large-scale projects and events, some beneficial – and some absolutely atrocious by those who can "never let a good crisis go to waste".
Dealing with our own and other people's denials is paramount this week. When new facts come to light, people often refuse to believe that their original belief could be untrue and are prepared to fight to uphold their familiar old theories. The same applies to certain 'experts' out there who cannot change their minds because their income depends on carrying the false narrative forward. In the words of Carl Sagan:
"If we've been bamboozled long enough, we tend to reject any evidence of the bamboozle. We're no longer interested in finding out the truth. The bamboozle has captured us. It's simply too painful to acknowledge, even to ourselves, that we've been taken. Once you give a charlatan power over you, you almost never get it back."  
The ISOLATION in which we find ourselves now enables us to slow it all down, stand back, and take an honest overview of our own lives, our relationships, and most importantly our relationship to the world herself. It gives us long moments of reflection so that we can see where old understandings have bamboozled us. And to find ways to go about our lives which do not buy-in to the system that is killing us. 
Self-acceptance is a massive component of our evolution (massive as in 'the masses'). But how can we accept ourselves if we don't know ourselves? Current circumstances are giving us a chance to get to know our natural selves rather than who the system tells us we should be.
If life is a symphony, we have reached that part of the score where everything slows down and a different atmosphere is created – and the key has shifted from major to minor, as life shifts from 1 to 2; from thought to feeling; from light to dark, from action to contemplation. From this comes depth, understanding, planning, and back to action again – but action of a more sustainable kind. 2 slows everything down, and in such a concentration of 2, we must not try to push our way forward. That does not mean not acting quickly and efficiently when needed. It means that we are involved in a slow process – which requires some of 2's greatest powers:
PATIENCE.
COOPERATION.
WORKING TOGETHER.
CARING.
On June 3rd, the 1 Month of June and the 5 energy of WEEK 23 will change the atmosphere considerably.
---
PLEASE SUPPORT THIS WORK by making a donation – large or small. This will help to offset the costs of this ad-free site and keep it available to everyone. Thank you so much.     DONATE
---
READ YOUR OWN PERSONAL FORECAST FOR WEEK 22 HERE
---
BE SURE TO READ MY LATEST ARTICLES ABOUT 2020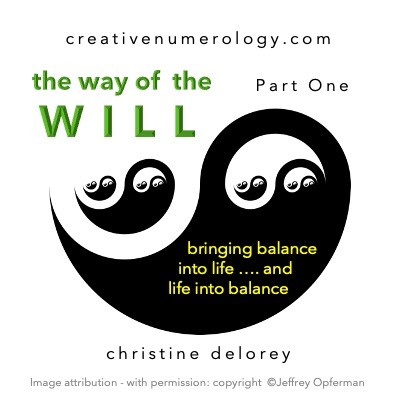 THE WAY OF THE WILL (Part 1)
---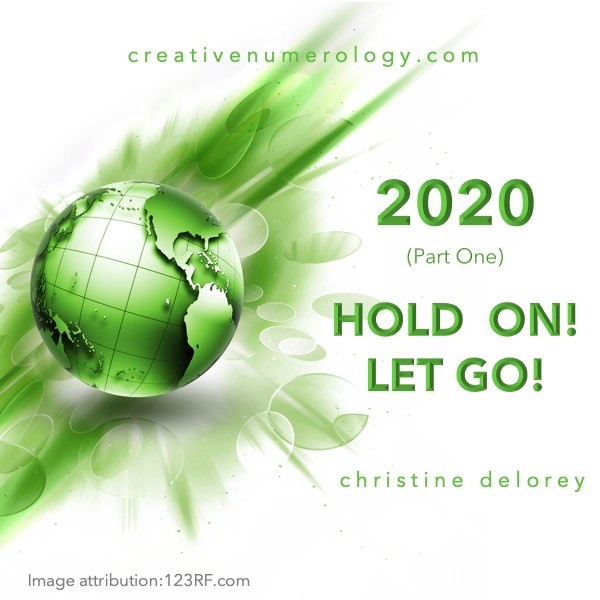 2020 (Part 1) – HOLD ON! LET GO! It describes the complex and transforming energies of this very special year in the human journey,
---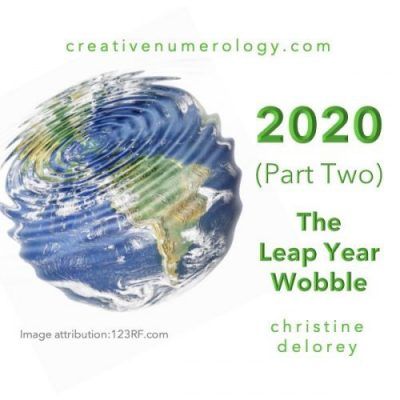 2020 (Part 2) THE LEAP YEAR WOBBLE. This is a monumental year in the human journey, and the disruption in time that a Leap Year creates is going to be very obvious as 2020 unfolds.  
---

You can get a whole year of Monthly/Weekly/Daily Forecasts (with all the calculations made for you) in your own CREATIVE NUMEROLOGY YEAR BOOK. Written specifically to help you steer your way through these tense, extraordinary, unpredictable, and  evolutionary times, each book contains inspiring monthly, weekly, and daily readings for your specific yearly cycle.
This is a 9-book collectable set. Buy one book – or more – or buy all 9 books and get one free.(Free Book does not apply to Kindle). These books also make the most excellent gifts which will be used and appreciated for the entire year ahead … 
PDF (instant download)  $11
PRINTED (shipped worldwide) $23 PRINTED VERSION NOT AVAILABLE AT THIS TIME DUE TO CORONAVIRUS CRISIS. Please order PDF or kindle.
KINDLE $9.99
---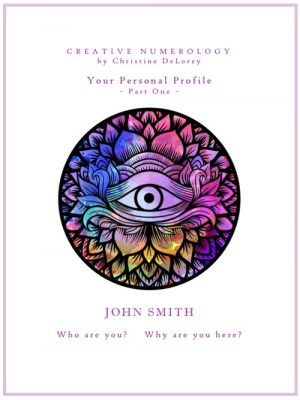 WHO ARE YOU?  WHY ARE YOU HERE?  WHERE ARE YOU GOING?  This profile will help you to understand your purpose for being here at this precarious evolutionary time in the human journey, what you have to work on, and what you have to work with.  From  $95.00
PRINTED VERSION NOT AVAILABLE AT THIS TIME DUE TO CORONAVIRUS CRISIS. Please order PDF.
---
---
Buy my book, LIFE CYCLES: your emotional journey to freedom and happiness, HERE

---
Buy LIFE CYCLES – FRENCH VERSION HERE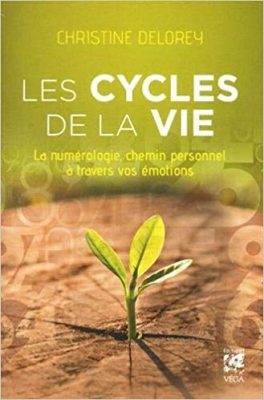 ---
Be sure to join my mailing list for e-mail notices of new articles and forecasts. 
---
Join me on FaceBook and Twitter
---
---
READ YOUR MONTHLY NUMEROLOGY
Buy my book LIFE CYCLES – your emotional journey to freedom and happiness
Read your WEEKLY NUMEROLOGY
---