WEEK 34 runs from FRIDAY, AUGUST 20th to THURSDAY, the 26th.
"When times are this dark, remember to take a deep breath and stay grounded in what matters. What matters is empathy. If you're up against a monster, the way you defeat that monster is refusing to become one." – ANDREA CHALUPA
These are the very early days of the new millennium. And as the world continues to move through these unpredictable, chaotic, and heart-breaking vibrations, we are faced with multiple catastrophes, each of which has a unique urgency of its own, and all of which are connected to the fact that the old system is breaking down and ripping itself apart. And through those gaping holes, matters of the past keep oozing into the present.
WEEK 34 is a 7 week (3+4=7) – a revealing week – a learning week. No matter what your personal experience, there is vital insight to be gained as the Taliban regain Afghanistan, Covid continues to mutate and spread, Haiti suffers another devastating earthquake, and Mother Nature imposes drastic Earth Changes in order to rescue herself. And then there are the ongoing horrors of racism, sexism, poverty, hunger, homelessness, hatred, ignorance, the menacing threat of fascism, and so many other SYSTEMIC DEFECTS. 
We crave a peaceful life in a system that is structured on war and death. The reality is that human history is a catalog of battles and suffering.
During the occupation of Atlanta in 1864, General William Sherman wrote "War is cruelty, and you cannot refine it."  Some years later, as he addressed cadets at Michigan Military Academy, he modified that sentiment into three powerful words which have echoed their way through time – to this very day. He said, "WAR IS HELL".
And it is. War is hell right here on Earth. 
7 represents the mind and the way we think. Therefore, the 34th week of 2021 can trigger important realizations. The system we thought was "life", the 1000s, is falling down around us, and there is no point in struggling to keep it in place. We are experiencing the END of an entire millennium and our task is to build a new system in which all of life, not just some of life, is valued and respected. 1 is the number of the SELF – and right now, selfishness abounds.
We are in the 2000s now, and 2 represents not just the self, but multiple selves. 1 is the number of the individual, and we cannot have 2 without two 1s. 
2 represents equality. 2 is the number of peace through empathy and diplomacy – and prosperity through cooperation, not competition. 2 will teach us about the astonishing power of patience – if we are patient enough to learn it. 
As a species, our ability to WAIT for results is seriously lacking and is the reason we make so little progress. Without patience with detail, with each other, and with our own progress, we will fail to move when we need to move, in the way we need to move. Or, in the words of Helen Keller, "A bend in the road is not the end of the road, unless we fail to make the turn."
We reached such a bend in 2020, and the events of that ill-fated year are likely to spread, mutate, and continue to afflict us until we make that turn. It's not just about covid-19. It refers to ALL the different toxicities we are wading through on this decade-long learning curve – the 2020s.
The year 2020 did not end. Right now, we are in 2020-1. Next year we will be in 2020-2. And then 2020-3, – all the way to the new decade of the 2030s. All this is taking place in the new millennium of the 2000s.  And look at the dates we are moving through THIS WEEK – August 20, 21, 22, 23, 24, 25, and 26.
This concentration of magnetic feminine 2 is waking up our deadened senses.
The masculine 1000s are over, but masculine energy that refuses to evolve is fighting back hard. We all have both masculine and feminine energy within us – the masculine mind (the Spirit) – the feminine emotions (the Will). No one is coming to "save" us. We can only evolve out of this mess by reaching a balance (equality) between Spirit and Will. The chaos out there is coming from the chaos we hold within. We have to learn whatever this curve is meant to be teaching us, and these lessons are both personal and collective. We are all evolving in our own natural way – according to our own unique experience of life.
This week, soul-searching 7 helps us to look inside ourselves. And the resourceful 5 energy coming from 2021 can help us bring large-scale systemic change by changing our own damaging habits and outdated beliefs. This week's 5/7 atmosphere suggests that, individually and collectively, a realistic change of mind can lead to a positive change of circumstance.
Be sure to REST when you can. Rest takes various forms, but it always involves a release of tension. Rest enables us to let go of conflict and surrender to peace, albeit temporarily. We must know when to rest and not allow guilt to tell us that we cannot.
Rest enables us to absorb our experiences – and what there is to learn from them. And from rest… WE WAKE!
The energy of SUNDAY, AUGUST 22 can help us to go beyond our current limits. Don't be afraid of big or unusual ideas. However, this energy can result in BREAKTHROUGH – or CHAOS – and we must therefore increase our ability to sort, arrange, and orchestrate the details, see the bigger picture, and know what we're dealing with.  Our sense of timing is all-important here. Not only does the 22nd add to the enormous flow of 2 energy that we're moving through, but August 22, 2021 is also a 35/8 day (8+22+5=3+5=8).
8 represents all forms of power, but in this case, it emphasizes the power that comes from having accurate information to work with – not gossip, rumor, hearsay, or speculation. 35/8 energy enables us to accomplish something we thought we could not do, but this highly creative vibration requires focus and attention to detail, without which it can be disappointing and destructive. So, be patient. You may not see results until the end of next week, which happens to be WEEK 35. In the 7 energy of WEEK 34, it's more about seeking information, being inspired, setting priorities, planning, and organizing yourself around whatever you need to do. The 34th week of 2021 is rich in insight which is just waiting for us to grasp it.
As I said at the end of my article for Week 33 (A Look At Where We Are): What we are experiencing is a shift in TIME. It is likely to be a rough road for some time to come, but an evolutionary road, nonetheless. Hold on!
READ YOUR PERSONAL NUMEROLOGY FORECAST for WEEK 34
---
---
PLEASE SUPPORT THIS WORK
by making a donation – large or small. This will help to

offset the costs of this ad-free site and keep it available to everyone. Thank you so
much
.    

 
DONATE HERE
---
If you would like to be notified by email about new articles and forecasts, please subscribe to my newsletter. You can unsubscribe at any time. Your information will never be used for any other reason than notifications about this website.
---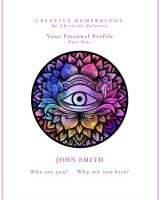 WHO ARE YOU?  WHY ARE YOU HERE?  WHERE ARE YOU GOING?  This profile will help you to understand your purpose for being here at this precarious evolutionary time in the human journey, what you have to work on, and what you have to work with.  From  $95.00
---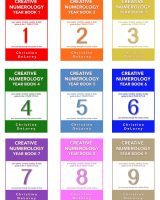 You can get a whole year of Monthly/Weekly/Daily Forecasts (with all the calculations made for you) in your CREATIVE NUMEROLOGY YEAR BOOK. Written specifically to help you steer your way through these tense, extraordinary, unpredictable, and evolutionary times, each book contains inspiring monthly, weekly, and daily readings for your specific yearly cycle. This is a 9-book collectable set. Buy one book – or more – or buy all 9 books and get one free. (Free Book does not apply to Kindle).
---
This classic book is available in PAPERBACK or KINDLE… it never goes out of date…

Buy my book, LIFE CYCLES: your emotional journey to freedom and happiness, HERE
---
Ce livre classique est disponible en PAPERBACK ou KINDLE … il ne se démode jamais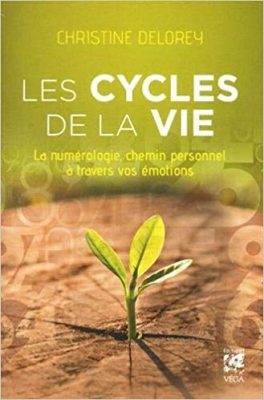 Buy LIFE CYCLES – FRENCH VERSION HERE
---