WHERE WE ARE – 2022 – WEEK 11
SATURDAY, MARCH 12, TO FRIDAY THE 18TH…
Do you remember when 11:11 was such a prominent thing? Millions of people were "seeing" this number everywhere, and 11:11 became a world-wide phenomenon for 20 years or more.
1 represents the individual. Multiple 1s represent the masses. And the colon at the center represents how the system of the 1000s keeps the masses divided.
We may see more of this sequence in WEEK 11, but since the beginning of the 2020s, we have not heard much about 11:11 at all. I think this is because we have already passed through it and have ARRIVED at its sum – which is 22.
In our transition from the masculine 1000s to the feminine 2000s, we are solidly positioned in the double-2 energy of the decade of the 2020s, and the triple-2 energy of 2022. And now we are in a 2 week. (1+1=2). And because this year contains the energy of both 20 and 22, it seems that a point of no return has been reached. The white male-dominated, self-destructive system of the 1000s, in which WINNING is the ultimate goal, is so afraid of being "replaced", that it will destroy everything rather than release the power it holds over the world.
Feminine 2 represents the WILL  of humanity in all its diversity. But 2 does not want to dominate or "win". 2 wants BALANCE, FAIRNESS, CARING, and PEACE. 2 is the number of DIPLOMACY. This does not require us to take a "passive" approach, but it does require a different approach (which we are in the excruciatingly slow process of discovering). Amid the humanitarian catastrophe that is unfolding in Eastern Europe, the  WILL of the Ukrainian people is rising to defend itself, and it needs all the help it can get – without triggering a world war. 
 22 is the most balanced form of 4, and Ukraine is in a 4 National Year in 2022. 4 is the number of restriction and obstacles, as well as determination, effort, dedication, attention to detail, tactical planning, and breakthroughs of one kind or another. 
Remember that we all have feminine energy, regardless of our gender. Feminine energy is our ability to FEEL and SENSE (which explains why our lives have become increasingly emotional in recent years, especially since 2020, and why the rights of women and other "minorities" are constantly under attack. In the 2000s, the minority, in all its diversity, has become the majority, and this is why there is such a huge campaign to destroy democracy (majority rule) itself.
WEEK 11
MONDAY, the 14th of MARCH (14/3) marks the 143rd anniversary of Albert Einstein's birth, and the connection here to nuclear energy is glaringly obvious. 1 represents the atom, and 11 represents the splitting of the atom, which although vital to our understanding of our electro-magnetic world, also led to the development of nuclear weaponry.
 11 provides an evolutionary steppingstone from the 1000s into the balance of the 2000s. 1 is masculine electrical energy and 2 is magnetic feminine energy. It is this combination that holds the atoms together and gives life its cohesion (unity). But this combination is SO out of balance through sexism, racism, and all our other prejudices, that we are in danger of imploding and destroying ourselves in some kind of human meltdown!
Letting go of these biases within our own individual lives can help considerably in finding our way into BALANCE. To do this, we must learn the principal lesson that 1 has to teach, which is: WE ARE 1, but we are not all the same. 1 represents uniqueness and individuality. 
TUESDAY, MARCH 15 is a 'double dose' day on which your weekly forecast repeats as a daily forecast. This occurs when the month and day add up to 9. (3+1+5=9). On these dates, circumstances and feelings intensify. 9 helps us to LET GO of the past in order to move forward. March 15 is the 74th day of the year, adding even more 11 energy to this 11 WEEK (7+4=11), and this doubling of 11 energy brings us back to the whole concept of 11:11. Be sure to re-read your WEEKLY FORECAST on Tuesday.
FRIDAY, MARCH 18 is the 77th day of the year and has strong emotional undertones. All Master Numbers are multiples of 11, and so we are dealing with 11 x 7 on this date. 7 + 7 = karmic 14/5, and all of these numbers suggest that there are vital lessons to be learned.  Perhaps as the week unfolds we will be better able to figure out what they entaill. 5 is the number of the unexpected. 5 also enables us to learn from experience. March 18, 2022 is a 9 Day in the world (3+9+6=1+8=9), and March 2022 is a 3 6 9 month (3+6=9). And, of course, 7 is the number of mystery and intrigue.
This is a week of understanding your own connections – and whether you need to strengthen them, disconnect, reconnect, or leave things as they are. This is a week to dispense with pettiness and truly APPRECIATE what you've got. The light that comes from this level of gratitude can illuminate your entire situation, including how your habits and patterns are shaping your life. 11 sheds its light on what it will take to change things. 2 slows us down for the purpose of making us more aware of the details of our own lives – and what is happening in the world.
The world is in a 6 Year in 2022 – a journey of both EXTREMES and BALANCE, with an emphasis on HOME, FAMILY, RESPONSIBILITY, and JUSTICE. The creative 3 energy of March connects us more fully to the 3 energy of the 21st century, helping us to become more inventive and resourceful. But 3 is also the number of COMMUNICATION which is being warped and weaponized in this battle to kill the Will – by twisting and manipulating people's feelings. This is a huge problem on Earth as we continue to be bombarded with disinformation, gaslighting, and outrageous lies. Propaganda has always been a major weapon of war, and unfortunately, communicative 3 enables it to spread. 
The more we let ourselves feel and sense, the easier it is to develop our natural sense of direction… our inner radar… our amazing intuition. 11 is one reflecting on oneself. To evolve, we must face our own reflection and BE the 1 we are.
While 11 is illuminating the way, there is insight to be gained from reading ALL of this week's forecasts as well as your own. Read  WEEKLY FORECAST for WEEK 11 here.
It would also be a good idea to read the 6 MONTHLY FORECAST as well as your own because 2022 is a 6 Year in the world.
---
A POEM FOR THESE TIMES:
---
PLEASE SUPPORT THIS WORK
by making a donation – large or small. This will help to

offset the costs of this ad-free site and keep it available to everyone. Thank you so
much
.    

 
DONATE HERE
---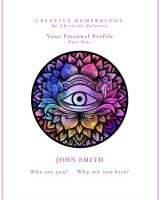 WHO ARE YOU?  WHY ARE YOU HERE?  WHERE ARE YOU GOING?  This profile will help you to understand your purpose for being here at this precarious evolutionary time in the human journey, what you have to work on, and what you have to work with. From  $95.00
---
YOUR CREATIVE NUMEROLOGY YEAR BOOK – your journey through the cycles of time.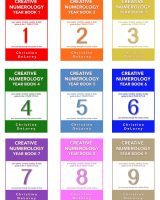 You can get a whole year of Monthly, Weekly, and Daily Forecasts (with all the calculations made for you) in your CREATIVE NUMEROLOGY YEAR BOOK. Written specifically to help you steer your way through these tense, extraordinary, unpredictable, and evolutionary times, each book contains inspiring Monthly, Weekly, and DailyForecasts for your specificYearly cycle. This is a 9-book collectable set. Buy one book – or more – or buy all 9 books and get one free. (Free Book does not apply to Kindle).
---
Buy the classic numerology book: LIFE CYCLES: your emotional journey to freedom and happiness HERE

Available in PAPERBACK or KINDLE…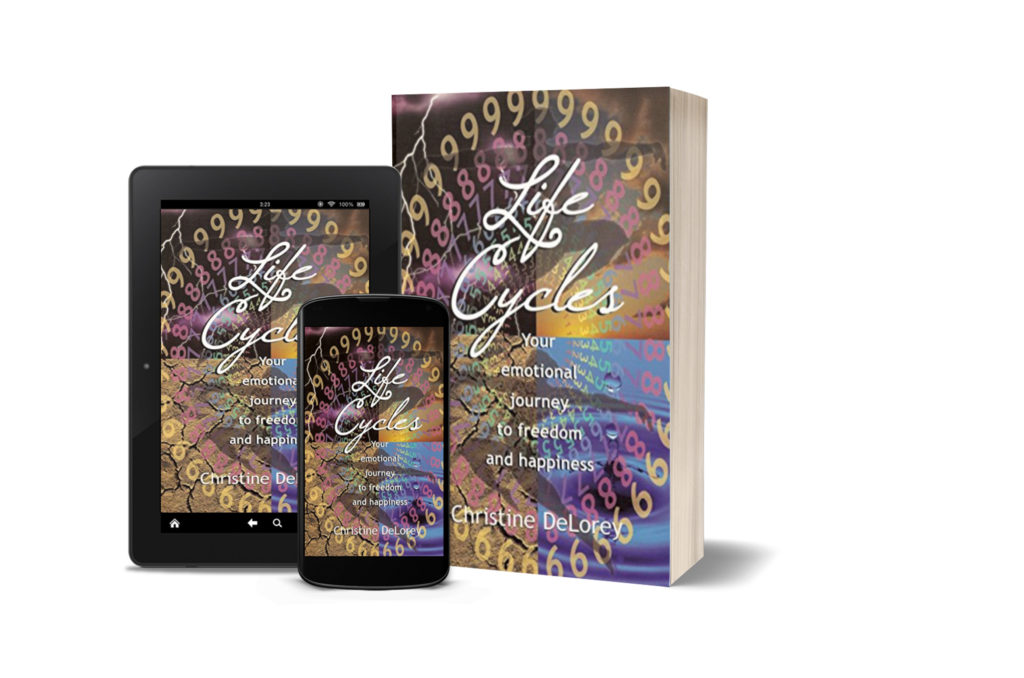 ---
LIFE CYCLES – FRENCH VERSION
LES CYCLES DE LA VIE – Broché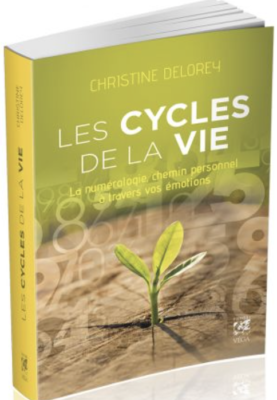 Acheter le livre de numérologie classique : CYCLES DE LA VIE : votre voyage émotionnel vers la liberté et le bonheur – ICI
---
Subscribe to my FREE newsletter for email notifications of all my articles and forecasts. You can unsubscribe at any time. Your information will never be used for any other reason than notifications about this website.