WHERE WE ARE – 2022 – WEEK 19
WEEK 19 runs from SATURDAY, May 7 to FRIDAY the 13th. This is the 7th week of a 7-week cycle in which all the Week Numbers are KARMIC NUMBERS. 19 is a karmic holding pattern that contains everything we did not learn – and everything we need to learn – in order to evolve into a new and more peaceful form of existence. Whatever we throw out there eventually boomerangs back to us – in the form of life-changing lessons.
In 1999, as I was writing my numerology-based book, LIFE CYCLES, I realized that the millennial shift from the masculine 1000s to the feminine 2000s not only changed the angle from which to study the numbers, but it was also apparent that this gigantic "switch of gear" would change the entire direction of the human journey.
Now, 23 years into the 2000s, we are caught up in a gigantic transition in which masculine 1 is feeling and fighting off the immense pressure coming from the rise of feminine 2 – an energy whose time, quite literally, has arrived.
We are in the millennium of the 2000s, the decade of the 2020s, the year 2022, and the 11/2 month of May in a 6-Year (5+2+0+2+2=11/2). Next week, we enter a 10-week cycle in which all the week numbers begin with 2, which will bring us even deeper into the millennial 2 energy.
Meanwhile, Karmic 19 has much to teach us, especially as far as women's rights and all aspects of FREE WILL are concerned.
   1 = beginnings and forward movement.
   9 = endings and letting go of the past.
   1 is the first number – from which all other numbers are formed.
   9 is the last number in the numerological spectrum and contains the energy of all the other numbers. (1+2+3+4+5+6+7+8 = 3+6 = 9).
1 represents the individual and teaches us about the power of 1 individual to change things – for better – or worse.
1 = progress, but we are at a point in the human journey where further progress is impossible until we gain the power that comes from better understanding ourselves; knowing who we are, what brought us here, and where we are headed. 9 takes us backwards – into the past – so that we can learn whatever we failed to learn from previous experience.
 19 brings forward all that was started but not finished. And this applies to the history of the world as well as our own personal lives.
Current events are conspicuously linked to events that occurred in 1919 and 1991.
In 1919, the Russian Civil War was already underway, and resulted in the Russian occupation of many of its surrounding countries. It renamed itself the Union of Soviet Socialist Republics – or USSR. Ukraine was declared part of the USSR in 1919.
Ukraine declared its independence from the USSR in 1991. The USSR itself was dissolved in 1991.
Both 1919 and 1991 add up to 20, the events of which are coming back to us here in the 2020s.
Remember that wars do not end in peace. Wars regroup, mutate, and spread. Even when a war is "contained", it only takes a small spark to set it off again. War is not something to be won, but something to be healed. War is the deadliest hereditary disease of them all. In this system of winners and losers, the mental and emotional wounds that war inflicts can never heal and are passed on through time – generation after generation. WEEK 19 reminds us that only a complete transformation of this war-driven system can stop this ongoing terror.
Terror is the most heightened form of fear. Terrorism terrorizes people in order to control them – and our own fear then becomes the weapon that controls us. Emotion is our WILL – feminine energy. And when we can take no more, the emotion of anger rises to free the Will. The only way for real and lasting peace to occur is through forgiveness and peaceful intent – not revenge.
THE WAR ON WOMEN has always existed; it is brutal, global, and undeniable. It represents the great imbalance that we as a species must evolve FROM, if we are to survive. But those who cling to the past, terrified of change, do not believe in evolution. They believe that masculine rules feminine, including the mother herself – Mother Nature. But to create a future that repeats the past is to create an ever-deepening RUT. There's no going back to the way we were. In an evolving world, everything must and will change.
MASCULINE SPIRIT energy is ELECTRICAL – our ability to THINK, DECIDE, TAKE ACTION, and LEAD. He is the PIONEER, and the basis of moving ahead and discovering new horizons.
FEMININE WILL energy is MAGNETIC and contains the vast EMOTIONAL RANGE – and every FEELING, SENSE, URGE, and DESIRE we could possibly have. She is the basis of creativeness, caring, choice, healing, forgiveness (letting go), and love. Her greatest power is EXPRESSION.
"… woman needs to be equal to man – neither low nor high – and for that, man is not ready, because to make the other equal means you cannot control her anymore. You cannot control an equal. Low and high can both be controlled but the equal person is free; the equal is equal." ~ Osho
Only through masculine/feminine unity can we have the FREE WILL we are meant to have and be the FREE SPIRITS we are meant to be. In order to be our WHOLE fully-functioning selves, the masculine and feminine within us must connect and work together. Without that, there is no inner balance. And since everything starts within, our differences and inequities reflect outwardly as the GREAT IMBALANCE we are seeing and experiencing in the outer world today.
The feeling comes first, the thought follows. The thought triggers more feelings which produce more thoughts. This is how feminine and masculine work together within the physical body, to expand consciousness. Without the WILLING interaction of our electrical minds and magnetic emotions, we are not fully conscious.
Feminine emotion without the benefit of the masculine mind makes emotional expression MINDLESS. And masculine thought without the warmth of emotion freezes our thinking and renders us both THOUGHTLESS and FEELINGLESS.
The rise of the FEMININE WILL is not an aggressive move, but a response to being held back past the point where being held back is bearable. This uprising is a healing and balancing move which is necessary for survival. Feminine does not seek to overpower masculine. Feminine energy seeks equality and fairness – which IS balance.
 Free Will begins with the freedom to express outwardly what we are feeling inwardly. On the journey of life, that is what propels us. But when we deny our feelings this natural movement, it is difficult to think for ourselves and are easily led. That is what enables autocratic countries to control their populations. But it has also been spreading quickly through the fragile democracies in the world, including the USA, where books are being banned, and certain words (such as "gay") are not allowed to be spoken. Laws are being passed which preclude any mention of occupation and slavery. When the teaching of history is banned, nothing NEW can be learned, because the past is what we learn FROM.
The USA is in an 8 National Year, (the number of personal power). On May 2, 2022, a document was leaked from the U.S. Supreme Court showing the intent of the court to reverse the Roe vs Wade decision of 1973. This would essentially give the States the right to ban and criminalize abortion – with no exceptions, not even in the case of rape, incest, or to save the mother's life.
This takes away the right of women to make their own decisions about their own bodies and is an outright attack on feminine energy. It is also based on religious ideology, which the Supreme Court is sworn to separate itself from. The Jewish faith, for instance, stipulates that the life of the mother must always take precedence over the unborn child. Will those women now become criminals?
Masculine has always considered itself to be superior to feminine – labelling women as "the weaker sex". In traditional marriages, the bride is "property" to be given away, while the groom is given his father's blessing, "Who giveth this woman?" Usually her father. The word PATRIARCHY means "rule by fathers". Traditionally, the groom promises to "love, cherish, and worship", while the bride promises to "love, cherish, and obey".
For as long as women's rights are decided by men (and women who support the patriarchal system), the world will always be dangerously out of balance.
The unprecedented move by the SCOTUS places all decisions made in the case of abortion in the hands of the States. There is much talk about Civil War – civilian against civilian – particularly in the USA. And history shows that STATE'S RIGHTS, over slavery, were at the heart of the American Civil War. Is this boomeranging, too?
Of course, men are also evolving, which is to say, they are feeling as well as thinking, and their innermost intent is loving, not hateful. This has sparked even more fear among those who are tied to the old system, claiming that men are being feminized and "sissified". There is plenty of talk about "real men" – and how courage comes from having "balls" – suggesting that only men can have courage. But that is primitive thinking. Courage is a feeling – a feminine feeling – and is accessible to both men and women. The word courage comes from the word "cœur" – which is French for "HEART".
"A liar always knows he is lying and that's why liars travel in packs: in order to be reassured that the judgement day will never come for them. They need each other for the well-being, the health, the perpetuation of the lie."  ~JAMES BALDWIN
The world is awash in lies and deception – designed to take away our power to create what we want out of what we already have. To protect and expand our evolutionary potential, we must find the courage to truly express how we feel, without harming ourselves or each other – otherwise our imaginations shrink and all we create is repetition. What we honestly feel IS our honesty, and only by being honest with ourselves, can we discover our own inner magic.
The masculine MIND can get things done provided there is a path available – a means to do it. But when it comes to breaking down barriers and creating meaningful change that will hold and endure, it is the feminine emotional WILL that's out there paving the way for the MIND to follow.
We have no idea what it is to be truly free because freedom has been defined for us by a system that depends on our not being free. WEEK 19 is likely to expose a slew of instances in which feminine energy is being seriously curtailed. WEEK 19 is likely to expose hypocrisy and atrocity, quite dramatically.
Our true potential as individuals – and as a species – is unknowable at this stage of our evolution. But as our imaginations open, we do know that it has to be much more loving and livable than the cruel insanity of current times. 19 gives us innovative 10, and 10 gives us 1 – the number of CHANGE. As rough as life is in the 2020s, awareness continues to expand, right continues to evolve out of wrong – and "CHANGE is gonna come". We must BE that change.
---
READ ABOUT WEEK 20 HERE  (and your personal weekly reading, too)
---
PLEASE SUPPORT THIS WORK
by making a donation – large or small. This will help to

offset the costs of this ad-free site and keep it available to everyone. Thank you so
much
.    

 
DONATE HERE
---
A POEM FOR THESE TIMES: LET THERE BE PEACE
---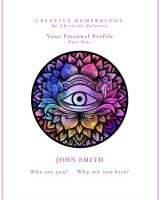 WHO ARE YOU?  WHY ARE YOU HERE?  WHERE ARE YOU GOING?  This profile will help you to understand your purpose for being here at this precarious evolutionary time in the human journey, what you have to work on, and what you have to work with. From  $95.00
---
YOUR CREATIVE NUMEROLOGY YEAR BOOK – your journey through the cycles of time.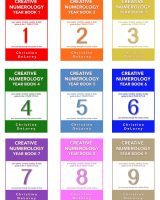 You can get a whole year of Monthly, Weekly, and Daily Forecasts (with all the calculations made for you) in your CREATIVE NUMEROLOGY YEAR BOOK. Written specifically to help you steer your way through these tense, extraordinary, unpredictable, and evolutionary times, each book contains inspiring Monthly, Weekly, and DailyForecasts for your specificYearly cycle. This is a 9-book collectable set. Buy one book – or more – or buy all 9 books and get one free. (Free Book does not apply to Kindle).
---
Buy the classic numerology book: LIFE CYCLES: your emotional journey to freedom and happiness HERE

Available in PAPERBACK or KINDLE…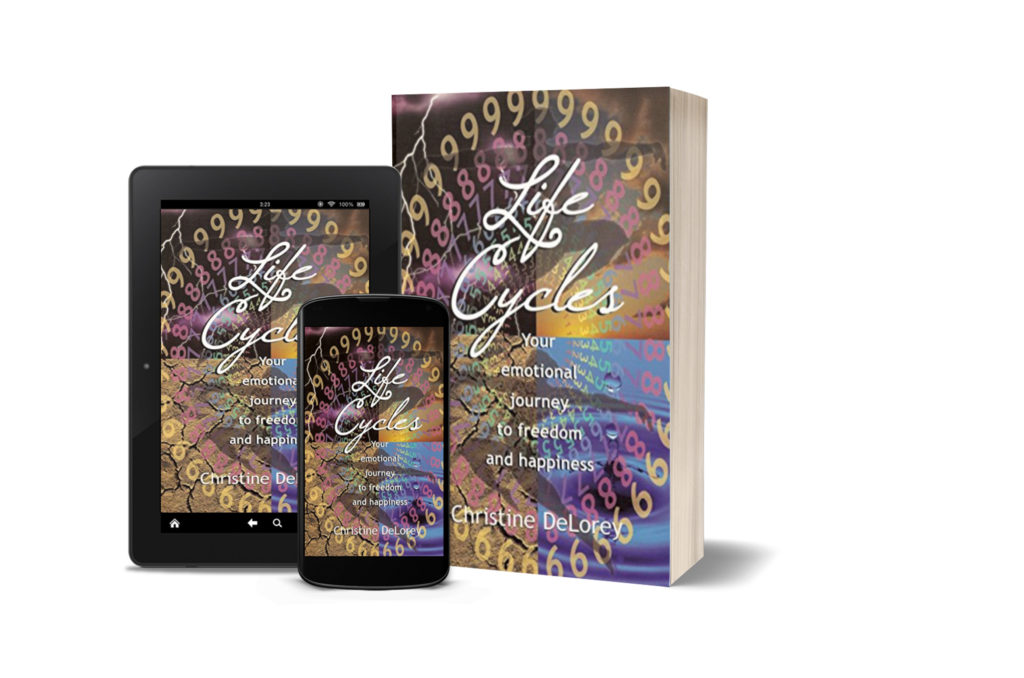 ---
LIFE CYCLES – FRENCH VERSION
LES CYCLES DE LA VIE – Broché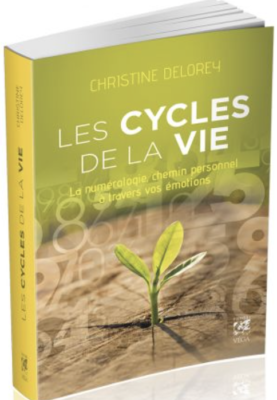 Acheter le livre de numérologie classique : CYCLES DE LA VIE : votre voyage émotionnel vers la liberté et le bonheur – ICI
---
Subscribe to my FREE newsletter for email notifications of all my articles and forecasts. You can unsubscribe at any time. Your information will never be used for any other reason than notifications about this website.